Ace in London
POSTED June 23, 2016
Skyjack serves up an ace in London
Linamar Corporation's (TSX-LNR) Skyjack division is helping one of the world's top tennis championships get off to a thrilling start. Nine Skyjack machines made their way around the iconic grounds of one of the world's top grass court tournaments in preparation for two weeks of sporting excellence. In 2015 Novak Djokovic and Serena Williams were crowned as champions at the All England Lawn Tennis & Croquet Club in London.
Advanced Access Platforms, a Sutton, London-based rental companies supplied the articulating booms and rough terrain scissor lifts to the iconic championship that takes place in south west London annually.
"Due to this project being at such a historic and prestigious London venue it was important we provided the correct equipment to meet the specifications required by our customer," said Alec Ullmer, National Sales Manager of Advanced Access Platforms.
Equipment fit for champions
Skyjack's SJ51 AJ articulating booms (European model) and SJ6832 RT rough terrain scissors were used at the London venue which is famous for its dramatic five-set battles between the world's tennis superstars. As the bright orange colour of the equipment contrasted with the green foliage of the club, the machines enabled workers to carry out maintenance and cleaning of the premises to ensure that they are in top condition.
"We opted for Skyjack's equipment because the articulating booms provide 360-degree access and the rough terrain scissors give a good robust platform to work from and reliability was important," Ullmer said.
Skyjack's SJ51 AJ is a 4WD articulating boom with a working height of 58 ft (17.55 m) and is driveable at that elevation. Its 360-degree continuous rotating turret and zero tailswing offer all-round accessibility. The 6 ft by 2.5 ft (1.83 m x 0.76 m) platform can accommodate two people and has a capacity of 500 lb (227 kg).
The SJ6832 RT is a 4WD rough terrain scissor lift with a working height of 38 ft (11.75 m) and up to 40 percent gradeability to enable work on challenging jobsites. A user-friendly 5 ft (1.52 m) roll-out extension deck can be secured in several positions and provides additional platform capabilities to the 4.6 ft by 8 ft (1.42 m x 2.44 m) platform.
Anyone for tennis?
The prestigious championship is the oldest tennis tournament in the world – dating from 1877 – and is the only Grand Slam major to still be played on grass. Over the years, sporting icons including Roger Federer, Venus Williams, Pete Sampras, Martina Navratilova, Boris Becker and Billie Jean King have all wowed the crowds on Centre Court. And many fans still remember the epic battles of the 1970s and 80s between Bjorn Borg and John McEnroe – the latter becoming known for his vocal outbursts at the umpires, of "You cannot be serious!"
The historic location of south west London is also known for insisting that competitors wear all-white outfits and offering a traditional English dessert of strawberries and cream to visitors. Members of the royal family often attend matches, and many British supporters will no doubt be hoping for a win this year by the UK's number one player, Andy Murray.
"It's great to see our machines at such an iconic venue," says Malcolm Early, vice president of marketing at Skyjack. "Millions of people around the world love watching the tournament, so it's fantastic for us that our equipment has been helping get the courts ready, to provide some exciting entertainment."
Photo caption: Skyjack's SJ51 AJ helps workers carry out maintenance and cleaning at the iconic London tennis ground which crowned Novak Djokovic and Serena Williams as champions in 2015.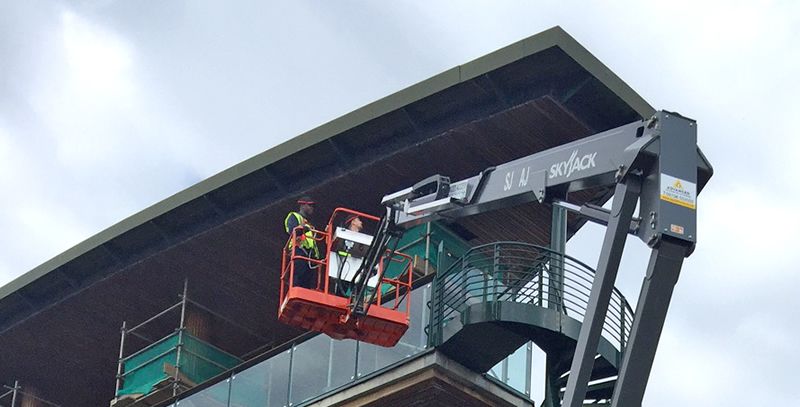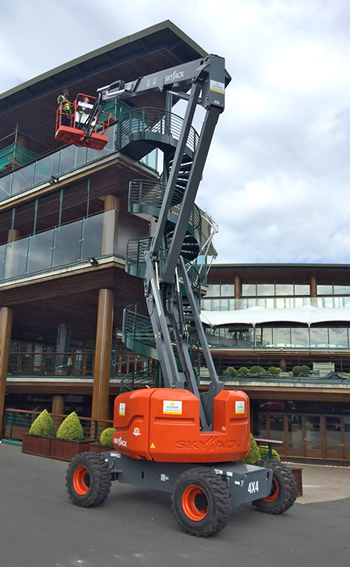 /sites/default/files/attachments/cms_news/wimbledon1.jpg