Easily Serviceable
In a class of its own, Skyjack's ZB2044 is best described as robust, rugged, and reliable. The ZB2044 offers exceptional maneuverability making it the perfect jobsite substitute for heavy cranes and handlers. Similar to Skyjack's TH Series, the ZB2044 offers proprietary features as well as the industry's best life cycle value.
SKYCODED™
A proven and reliable control system, incorporating Skyjack's color coded and numbered wiring system, make our machines the easiest to trouble shoot and repair which means easier maintenance and lowered costs.
AXLDRIVE™
An axle-based drive system with an operator controlled locking differential on the rear axle and limited slip differential on the front axle. This drive system has been proven as durable, low maintenance, and capable of navigating any job site terrain.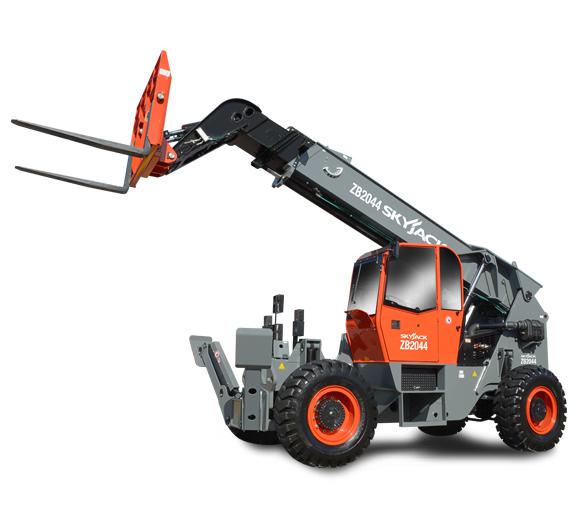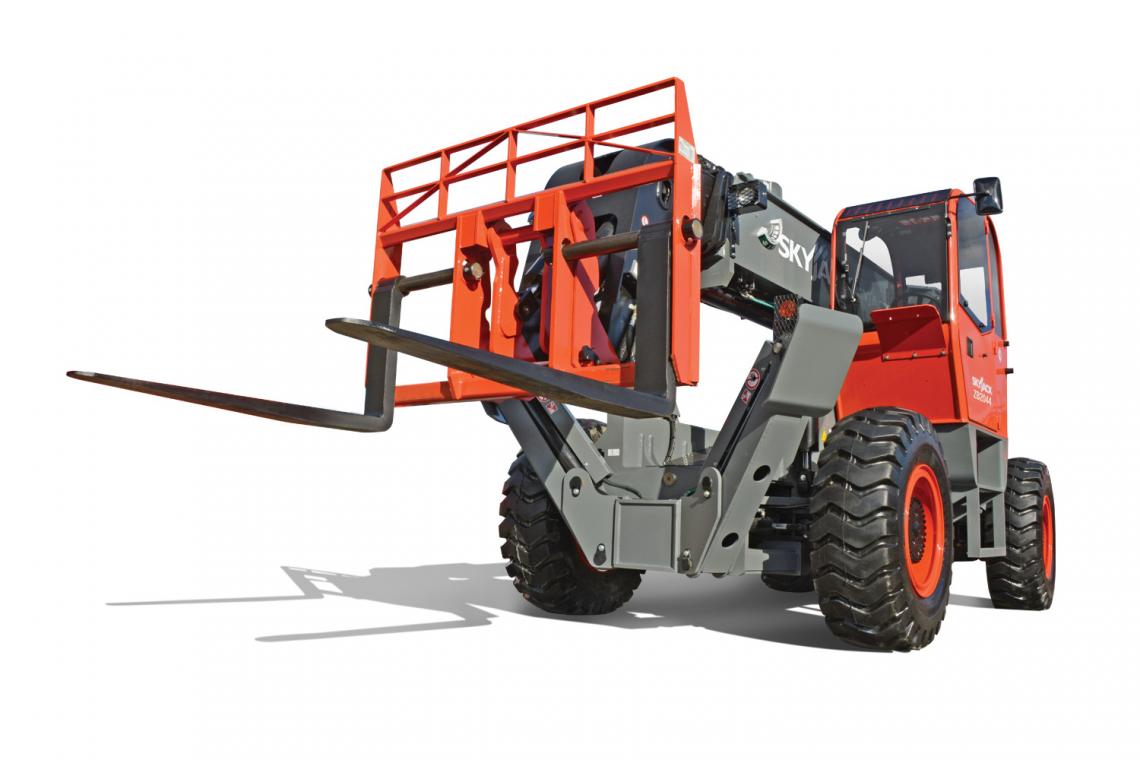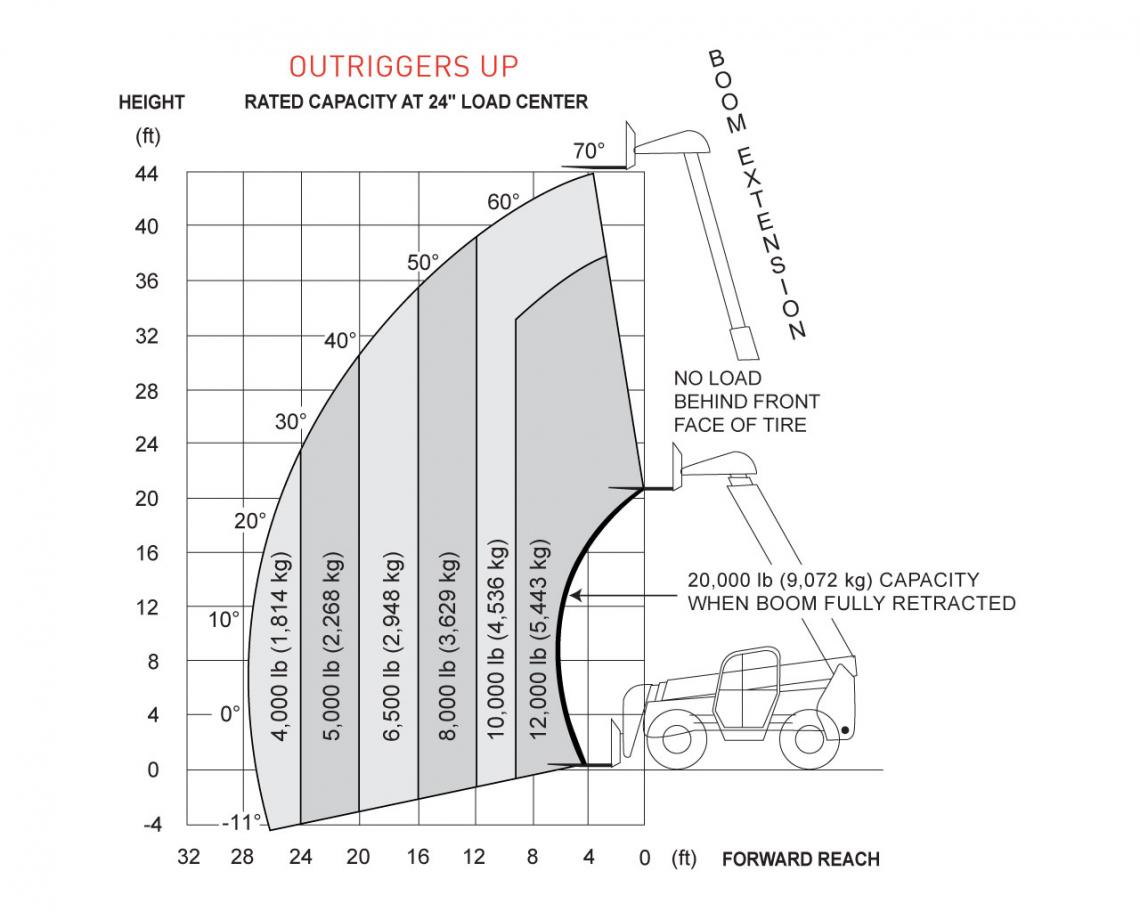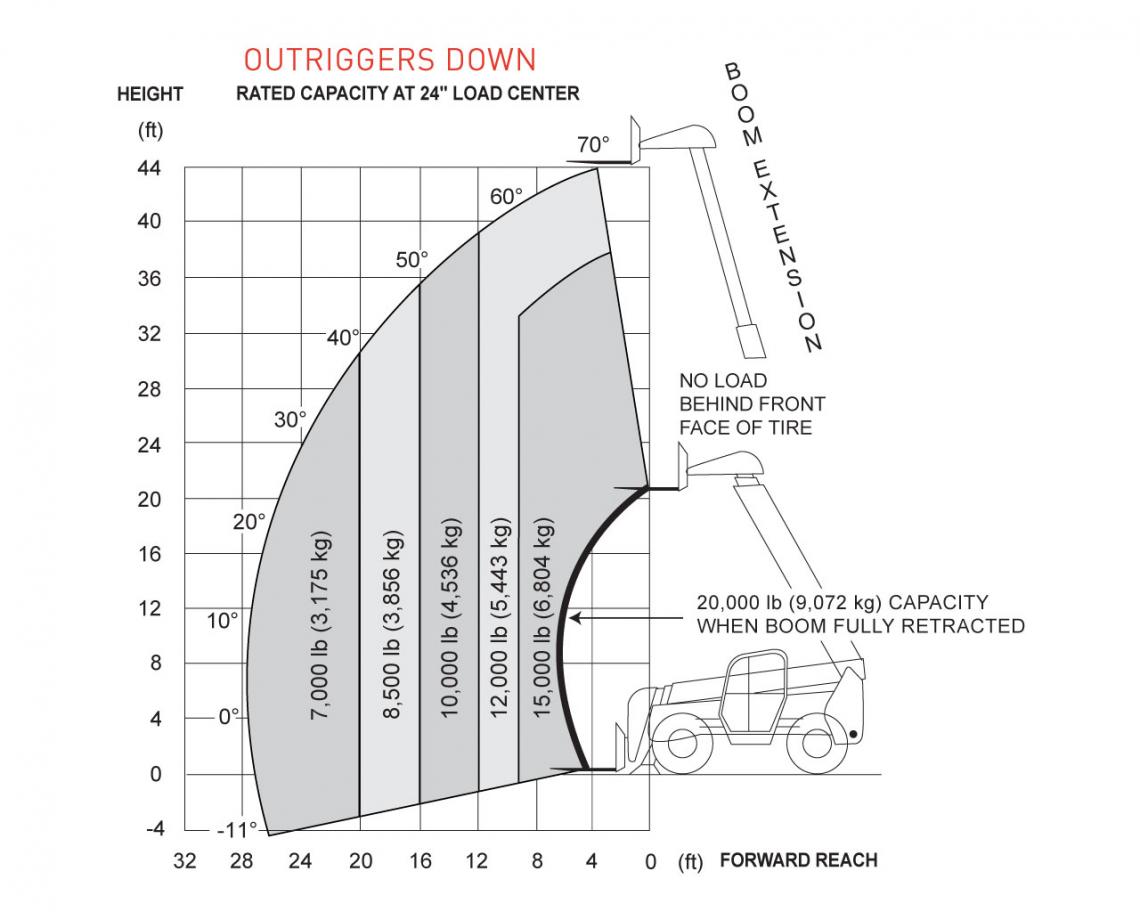 | | ZB2044 | |
| --- | --- | --- |
| Overall Width | 8' 6" (2.59 m) | |
| Ground Clearance | 18" (46 cm) | |
| Turning Radius (Outside) | 18' 4" (5.59 m) | |
| Capacity | 20,000 lbs (9,072 kg) | |
| Fuel Tank | 48 gallon (185 L) | |
| Hydraulic Reservoir | 55 gallon (208 L) | |
| Maximum Lift Capacity | 20,000 lbs (9,072 kg) | |
| Maximum Lift Height | 44' 10" (13.67 m) | |
| Maximum Forward Reach | 27' 5" (8.36 m) | |
| Rated Lift Capacity @ Maximum Height | 10,000 lbs (4,536 kg) | |
| Rated Lift Capacity @ Maximum Reach | 4,000 lbs (1,814 kg) | |
| Rated Lift Capacity @ Maximum Height (on outriggers) | 12,000 lbs (5,443 kg) | |
| Rated Lift Capacity @ Maximum Reach (on outriggers) | 7,000 lbs (3,175 kg) | |
| O/A Length - Less Forks | 20' 3" (6.17m) | |
| Overall Height - Stowed | 9' (2.74 m) | |
| Operating Weight | 45,000 lbs (20,412 kg) | |
| Engine | 168hp Cummins QSB 4.5C T4F | |
| Max Travel Speed - Forward | 20.5 mph (33 kmh) | |
| Transmission | Dana powershift, 3 speed F/R | |
| Axles | Axletech steerable outboard planetary | |
| Service Brakes | 4 wheel disc | |
| Parking Brakes | Pinion mounted dry disc on front axle | |
| Steering | 3 mode (2 wheel, 4 wheel, crab) | |
| Tires | 17.5 x 25 16PR grip lug | |
accessories and options
ZB2044
AIR CONDITIONING (CLOSED CAB ONLY)
ATTACHMENTS
BACKUP SENSOR
BACKUP SENSOR AND CAMERA
BOOM MOUNTED OPERATING LIGHTS
CARRIAGE OPTIONS
CLOSED CAB
EXTENDED WARRANTIES
EXTRA OPERATING LIGHT WITH GUARD
FORK OPTIONS
FOUR WHEEL FENDERS
FRONT AND REAR TURN SIGNALS w/ FLASHERS
LIGHTING KIT w/ GUARDS - 2 FRONT (WHITE) / 2 REAR (RED)
MINE PACKAGE
NON DESTRUCTIVE TESTING
PARTIALLY ENCLOSED CAB (ADDS FRONT & TOP WINDOWS, WIPERS)
POSITIVE AIR SHUT-OFF VALVE
ROTATING BEACON
ELEVATE