Skyjack has compiled a number of white papers that address issues and trends that directly affect our industry. Unsure how standard updates, safety trends, or more could affect you? Our team did the heavy lifting on many of these issues and have compiled it all right here.
NEW NORTH AMERICAN ACCESS EQUIPMENT ANSI STANDARDS
Barry Greenaway, Skyjack Product Manager, outlines the major changes to access equipment that are proposed for North America. The Whitepaper covers the following:
Current and future standards.
Familiarization and Training.
Load sensing.
Wind forces.
Machine availability – old vs new standards.
Stability and Calculation tests.
Railings and Platform entries.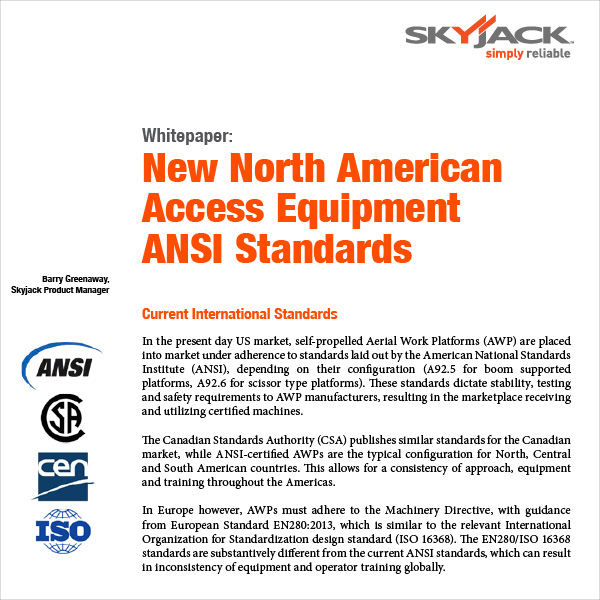 TEIR 4 FINAL POWERPLANTS ON TELEHANDLERS
Barry Greenaway, product manager at Skyjack Inc. highlights the major considerations in the company's development of the use of a 74hp unit in its new range of TH series telehandlers and explains why the solution was particularly developed with Rental Companies in mind.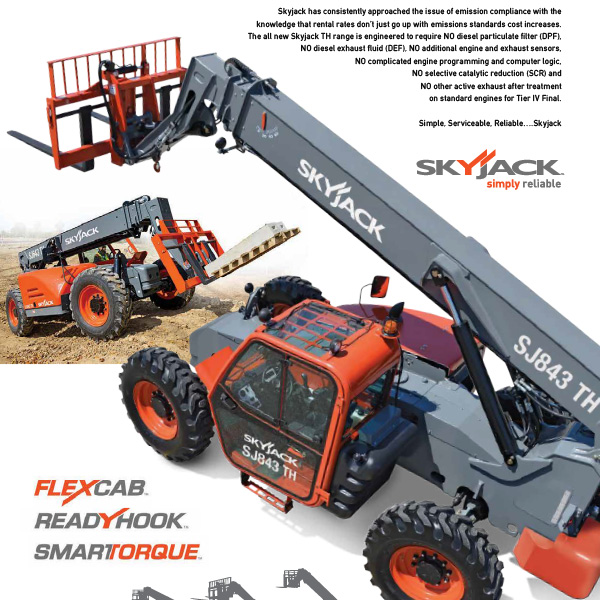 ANSI 92.20 WHITE PAPER PART 2
This white paper will guide you through Skyjack's solution to the challenges that face the access market in North America with the introduction of ANSI 92.20 standards in the United States and CSA B354.6 in Canada.