Little Big Cab
POSTED February 20, 2018
Skyjack's New Little Big Cab
February 21, 2018; Guelph, Ontario – Linamar Corporation's (TSX:LNR) Skyjack division just unveiled their newest product at The Rental Show in New Orleans, Louisiana. The company attended the largest rental show in North America this week and brought with them their SJ519 TH – the first compact telehandler in Skyjack's product lineup.
"The addition of a compact telehandler means that Skyjack is now positioned to compete in a whole new class of telehandlers," says Barry Greenaway, product manager at Skyjack. "The SJ519 TH also redefines the compact market with its class-leading cab size."
This new product offers a 5,500 lbs (2,500 kg) lift capacity and a maximum lift height of 19.1 ft (5.82 m). With a fully opening door operators can access their cab with ease. At its maximum reach of 11.25 ft (3.44 m) the SJ519 TH can still lift a rated load of 4,400 lbs (2,000 kg). All major service points are easily accessible, and it's the attention to serviceability detail in the design of this product that further emphasizes Skyjack's easy to do business with attitude.
"When we started the design phase for this product we knew we wanted to maintain similar features with our existing telehandlers. It's Skyjack's consistency across products that adds to simplicity of service, and decreased downtime for our customers," asserts Greenaway.
If you didn't catch a glimpse of Skyjack's little big cab at The Rental Show in New Orleans, you can get more information on Skyjack's telehandler series here. With the company now taking pre-orders, the SJ519 TH will be driving onto rental yards Q3 2018.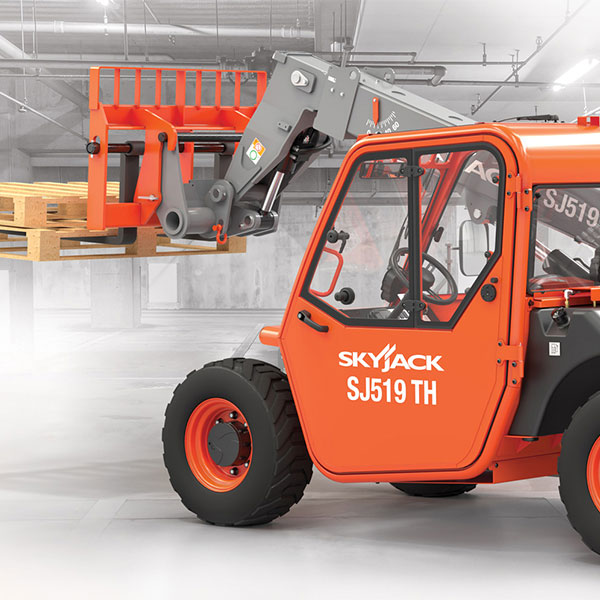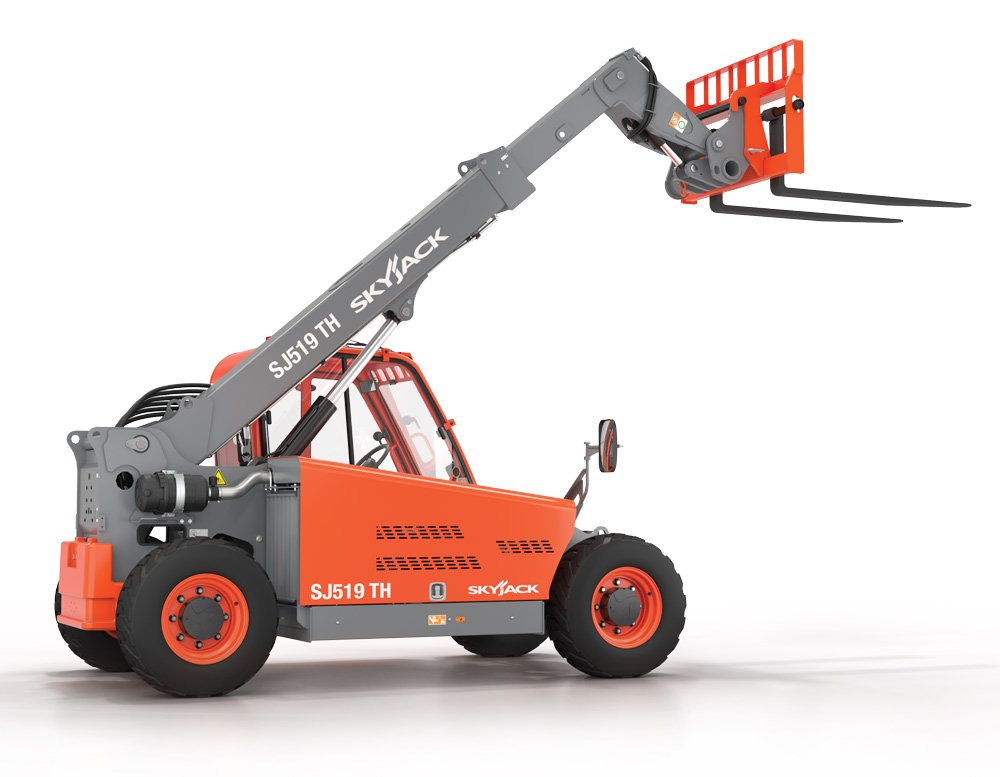 /sites/default/files/attachments/cms_news/18-010_skyjacks-little-big-cab-2.jpg