We Are Stronger and Safer Together
POSTED May 07, 2018
May 7, 2018; Guelph, Ontario – Linamar Corporation's (TSX:LNR) Skyjack division manufactures equipment that is seen on job sites and industrial projects across the globe. As a company with such a wide reach, it's important to advocate for and join others in their efforts to promote on-site safety. Construction Safety Week is May 7-11 and is one way that this industry can further help shine a light on the power of safe choices.
"Safety is at the core of Skyjack's business and our efforts as an OEM go beyond simply designing and manufacturing," says Brad Boehler, president at Skyjack. "As an example, we published a white paper outlining our safety initiatives earlier this year and have been actively promoting those through our internal and external channels. This white paper highlights industry safety standards, familiarization, a host of information published by Skyjack, social media outreach, new design standards, and more."
Construction Safety Week is powerful because it pulls inspiration from the industry's initiatives, both from businesses and individuals. A key part of Skyjack's safety commitment that received a lot of positive publicity in early 2018 is its safety training. Skyjack facilitates a combination of in-person and online IPAF-certified operator training. In addition to these traditional training methods, Skyjack also recently partnered with Serious Labs, a world leader in virtual reality solutions, to design VR training simulators. The Serious Labs Aerial Virtual Reality Training Simulator was on display at Skyjack's booth at The Rental Show in New Orleans earlier this year.
"The Serious Labs simulator pairs an audible and visual environment with sensory feedback provided by its moving platform," Boehler explains. "This gives instructors the ability to really push the limits and put the trainee in more challenging situations than what would typically be seen during training. This way they can gauge their reaction in the virtual environment to see how they would handle a risky situation on-site."
This type of training initiative helps remind aerial lift operators of their individual responsibility for their own safety and minimizing risks while working at height. Skyjack also unveiled ELEVATE, their telematics solution, in early 2018. This provides operators with paperless recording of daily start inspections and easier remote troubleshooting as machines equipped with ELEVATE offer remote access to off-site technicians and rental companies. This helps the industry continue to promote the safe and efficient use of equipment.
"We're encouraging our team members and any Skyjack affiliates to help spread awareness about the power of safe choices and the collective impact that promoting safe use has on our industry," Boehler concludes.
For more information on Construction Safety Week and what you can do to join the rally cry, visit constructionsafetyweek.com.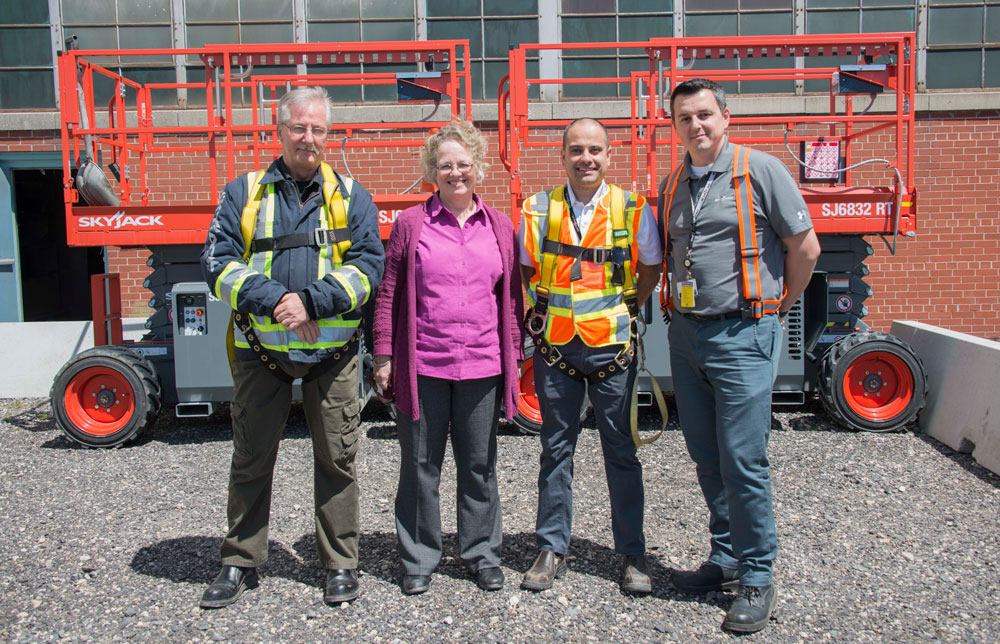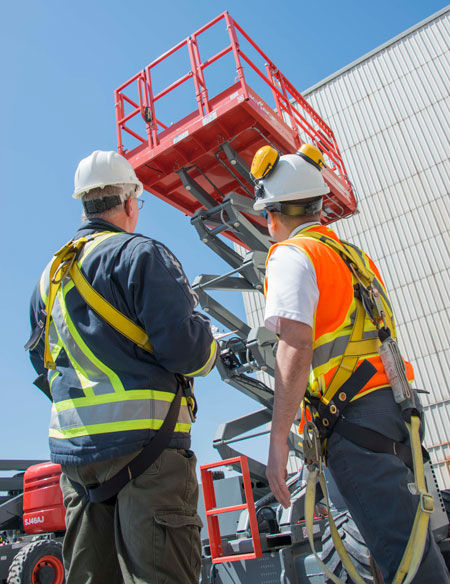 /sites/default/files/attachments/cms_news/18-022_construction-safety-week-2.jpg