Skyjack Supports Growth in EMEA by Appointing Local Sales and Marketing Professionals
POSTED July 11, 2018
July 11, 2018; Guelph, Ontario – Linamar Corporation's (TSX:LNR) Skyjack division is pleased to announce the appointments of Glyn Stephens, as Marketing and Communications Manager EMEA and Aron Westby, as UK Area Sales Manager.
"Skyjack UK is undergoing a period of exponential growth and these new additions to our team will help further develop sales and increase visibility in the EMEA region," Charlie Patterson, vice president of international operations at Skyjack UK.
Having worked amongst both manufacturer and distributor environments, Stephens is an experienced B2B marketing professional who has helped to develop and execute successful marketing strategies for a wide range of industrial/technical equipment. A graduate of the University of Strathclyde, Glasgow, with a bachelor's degree in International Business and Marketing, Stephens will manage all tactical marketing projects for Skyjack across EMEA.
"I'm excited to showcase my strategic and creative capabilities to help build awareness for the Skyjack brand," said Stephens.
Westby is a seasoned sales professional with extensive experience of the access market. A former leadership and development student, Aron originally kicked off his career starting as a technical sales demonstrator before soon progressing to the role of National Account Manager and then UK Sales Manager for a low-level powered access supplier. Westby cited Skyjack's 'easy-to-do-business-with' approach and 'scope for personal growth' as contributing factors for his decision to join.
"I'm excited to engage with a whole new customer base and am looking forward to learning more about what drives the local aerial access equipment industry," says Aron Westby, UK area sales manager at Skyjack.
Patterson also added that he is "absolutely delighted" as he and his team welcome both Aron and Glyn to Skyjack UK. "I'm sure that they will enhance our reputation as being a market-leading, customer-focused business."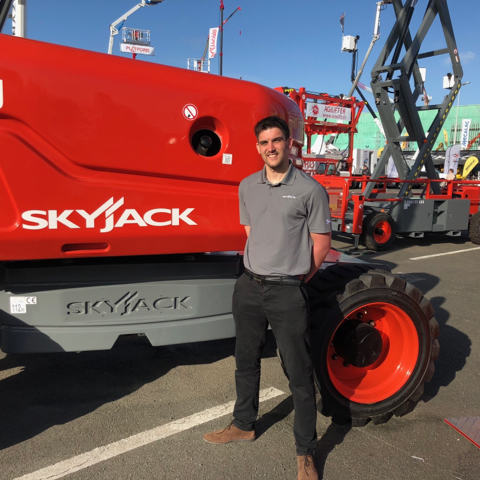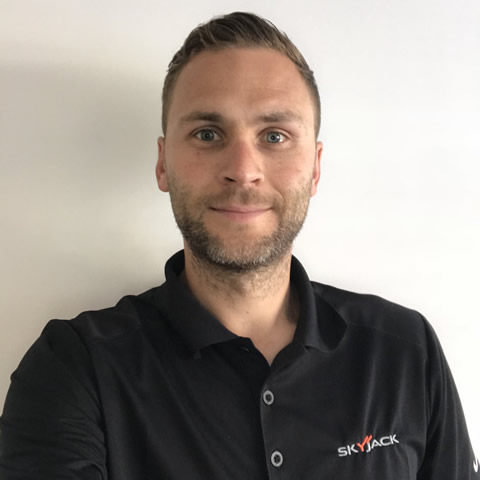 /sites/default/files/attachments/cms_news/18-024_uk-team-aron_0.jpg