Variety of Skyjacks are ready for the spotlight at Vertikal Days in the UK
POSTED September 22, 2021
September 22, 2021; Linamar Corporation's (TSX:LNR) Skyjack division is grabbing attention at this year's Vertikal Days in Peterborough, UK with a range of top notch scissors and booms on display including newly launched products.
In the lineup for in-person viewing are the SJ3014 micro scissor, the SJ16 vertical mast lift, the SJ6832 RT and SJ6832 RTE, the SJ46 AJ articulating booms, the SJ4740 DC electric scissors, and the SJ9664 RT, Skyjack's largest rough terrain scissor to date.
The pandemic gave Skyjack an ideal time to step back and optimize its products by examining industry trends and listening to customer feedback. Earlier this year, Skyjack launched the SJ3014 micro scissor and the SJ9664 RT through its first self-hosted virtual tradeshow. The new SJ3014 micro scissor has a working height of 6.4m, a quiet and swift electric drive and low floor load ratings enabling it to easily access confined workspaces and fit on most standard elevators. It features 25% gradeability, proportional drive and lift controls, and limited maintenance on wheel motors.
Customers expressed demand for machines that can reach higher platforms as urbanization continues to trend. In response, Skyjack came up with its newest rough terrain scissor, the SJ9664 RT, that makes work at seven stories possible. This means customers no longer have to seek out other models to reach higher work stations. The SJ9664 RT uses an axle-based four-wheel drive system and SMARTORQUE™ technology to deliver an optimized balance of engine horsepower, torque, and hydraulic performance, creating a cost-effective solution for emission regulations and controls. What's more, the new model uses a smaller Tier 4 Final Kubota engine that delivers emission regulation benefits while producing the same on-site performance as higher-powered units.
Skyjack also brought some of its customer favorites to the show like the SJ46 AJ articulating boom with a working height of 15.93 m. It offers precise positioning capabilities with industry-leading up-and-over reach. SKYRISER™ is a unique feature that's found on all Skyjack's articulating booms. It ensures that the riser and main pivot point connecting the fly boom to the rise travel in a straight vertical line reducing the amount of repositioning that operators must do.
Also on display are optional features like Skyjack's ELEVATE telematics and ECOSTART, an idle-eliminating function that helps reduce emissions, in addition to ACCESSORYZERS™ like board carriers and tool trays that add functionality and convenience for operators.
Vertikal Days are held at the East of England Showground, Peterborough in the UK from September 22-23.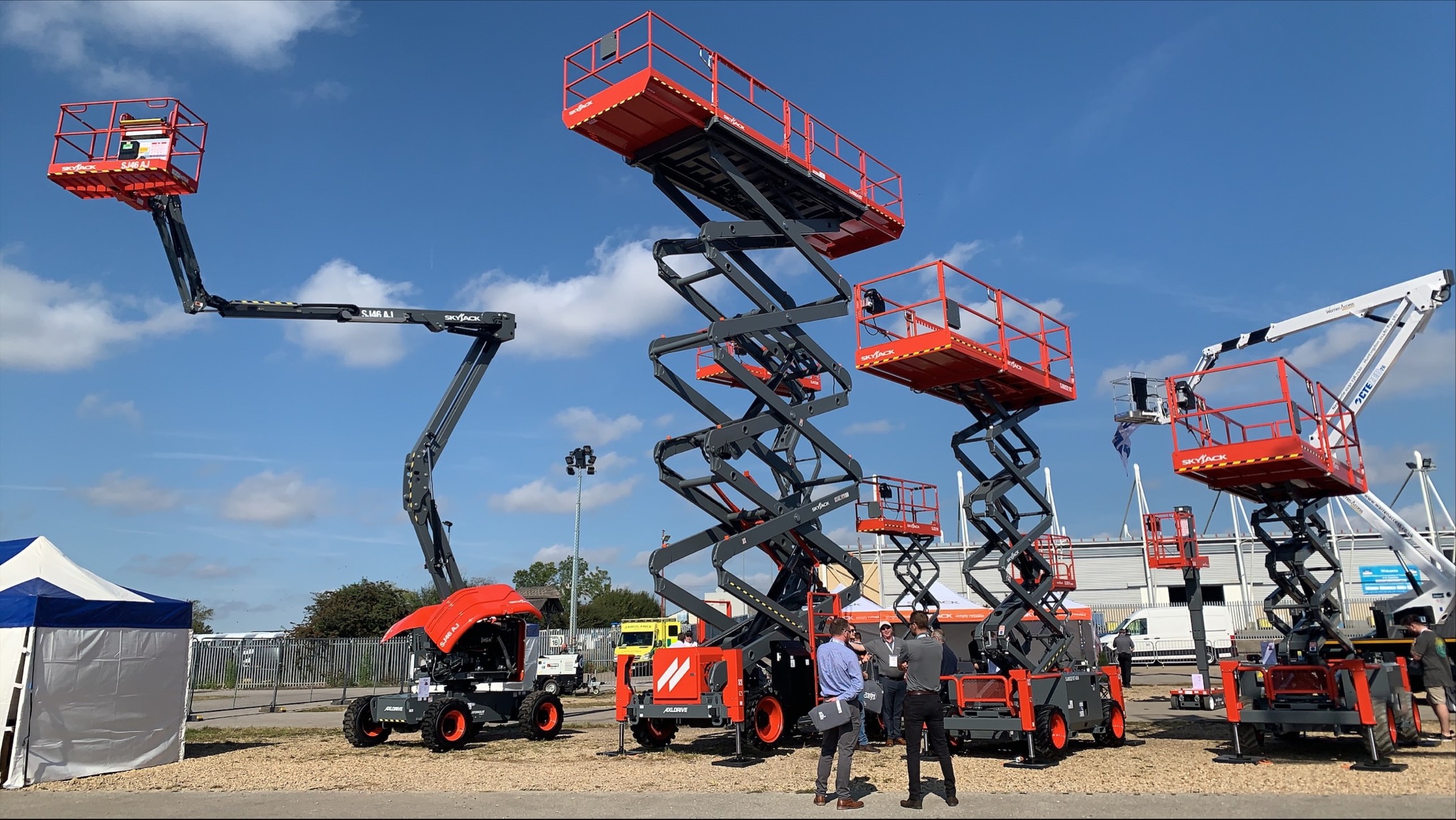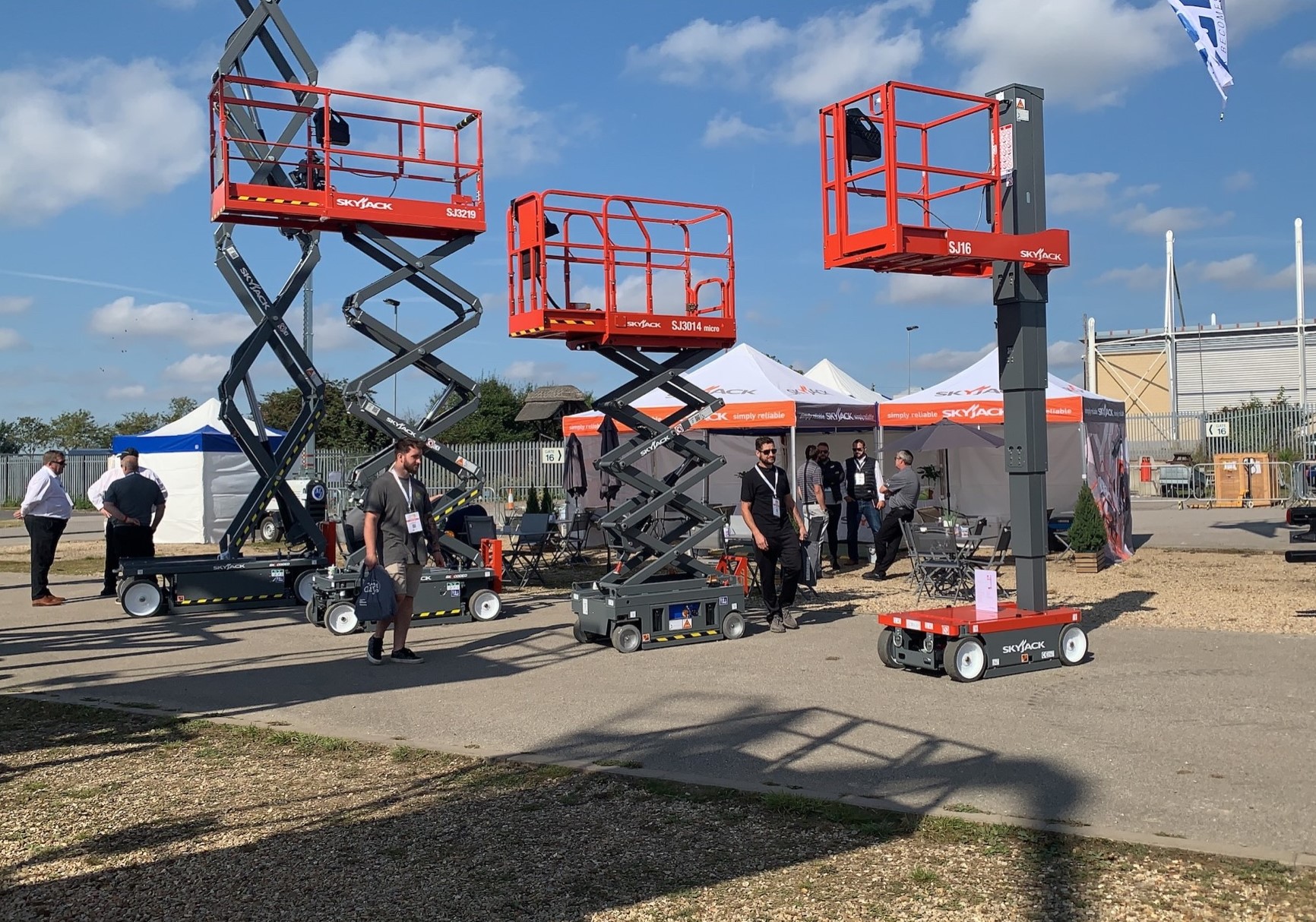 /sites/default/files/attachments/cms_news/vertikal-days2021-crop.png