Skyjack hosts another successful shredding fundraiser for Crime Stoppers Guelph Wellington
POSTED September 24, 2021
September 24, 2021; Linamar Corporation's (TSX:LNR) Skyjack division opened its Guelph parking lot to another fun-filled shredding event on September 11 that raised over $2,500 for Crime Stoppers Guelph Wellington (CSGW). 
Beneath wind and sunny skies, 164 vehicles came through Skyjack headquarters at 200 Woodlawn Road West filled with boxes of paper that CSGW volunteers dumped into a large Wasteco truck shredder. For $5/box of paper, all fundraising proceeds went to CSGW in efforts to combat crime in the region. Altogether CSGW raised $2,538 from this year's event: $2,260 from paper shredding, $213 from donations, and $65 from mask sales. Drivers were given a 'thank you for your support' card with a newly added QR code.
"This is an excellent example of how Crime Stoppers relies on community partners such as Skyjack to support our crime reporting program," said Sarah Bowers-Peter, program coordinator for CSGW. "Without the support of Skyjack, both in sponsoring the event and hosting it on the property, we would not be able to increase awareness of identity theft and have such a successful fundraiser. It has been difficult to raise funds to support CSGW these past several months, and it's wonderful to know Skyjack is there for us, and the community."
This is Skyjack's third year hosting the CSGW shredding event.
"We have a strong partnership with CSGW and are always happy to lend our space to an organization that's doing incredible good in the community," says Malcolm Early, vice president of marketing at Skyjack. "We look forward to hosting another shredding event with CSGW in 2022."
Volunteers showed up early in the morning to run the event. Jen Marlowe, a volunteer board member oversaw the day's operations. A community gathering like this means a lot to Marlowe who is dedicated to spreading awareness of identity theft and crime prevention.
"Skyjack has been a fantastic partner for us," said Marlowe. "They've provided us with an open space and everything we need to make the shredding event a success for us and the community."
Those who missed this year's shredding event at Skyjack still have a chance to participate in the CSGW fundraiser on October 2nd at Mount Forest (381 Main St. N) from 9 a.m. to noon.
About Crime Stoppers Guelph Wellington
Incorporated in 1988, CSGW is a non-profit charitable organization which combines the best efforts of the media, the community, and the police in the fight against crime.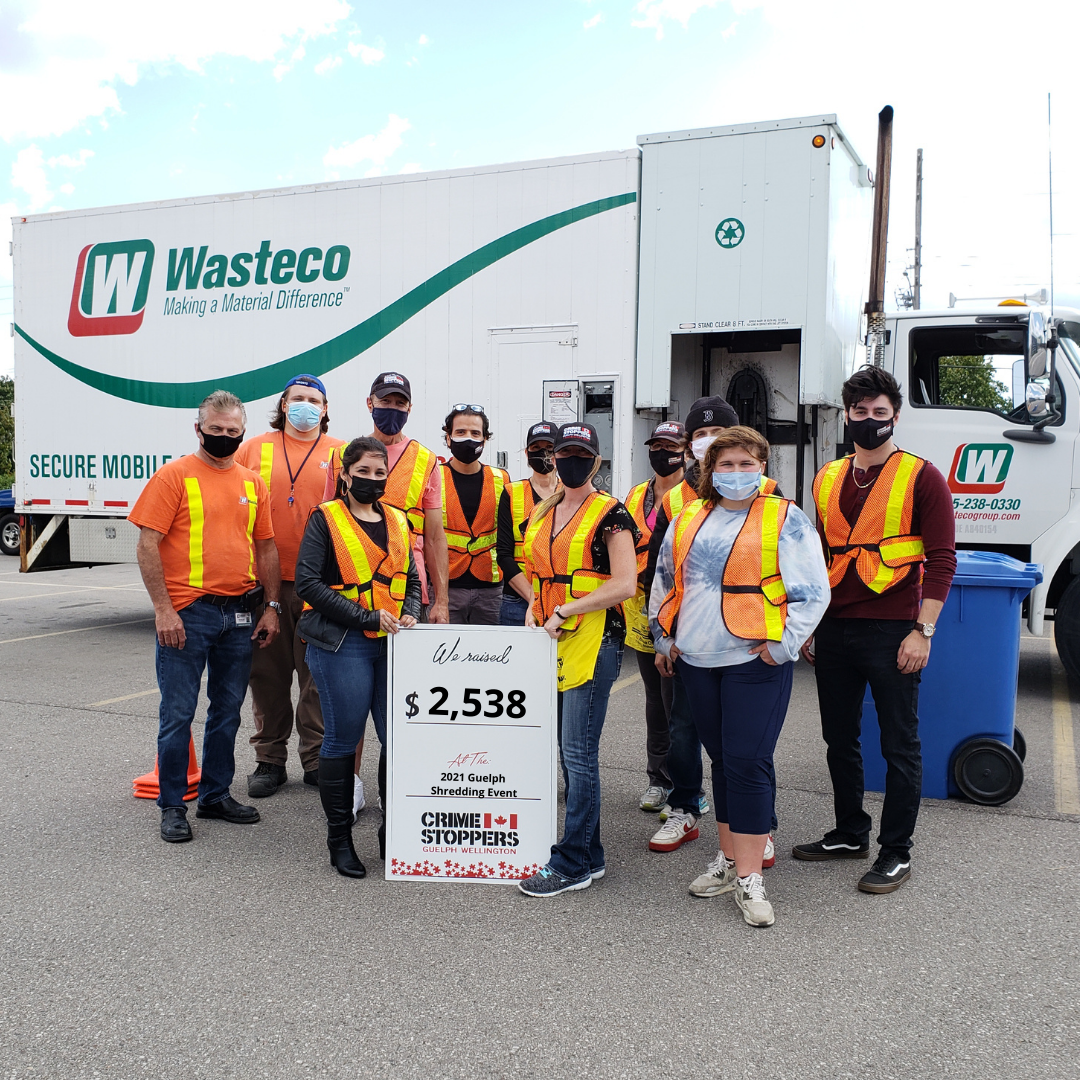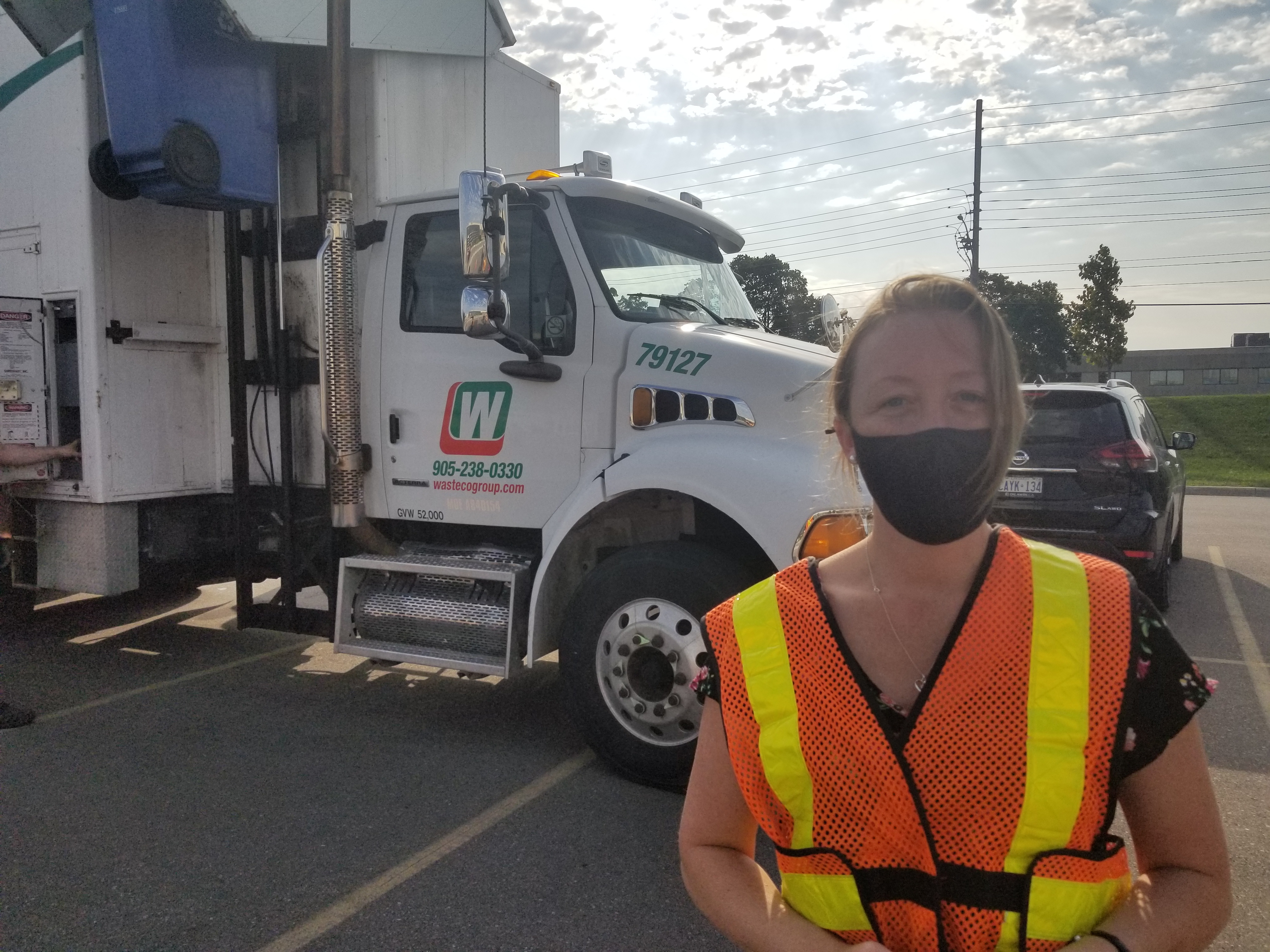 /sites/default/files/attachments/cms_news/shredding-event-1.jpg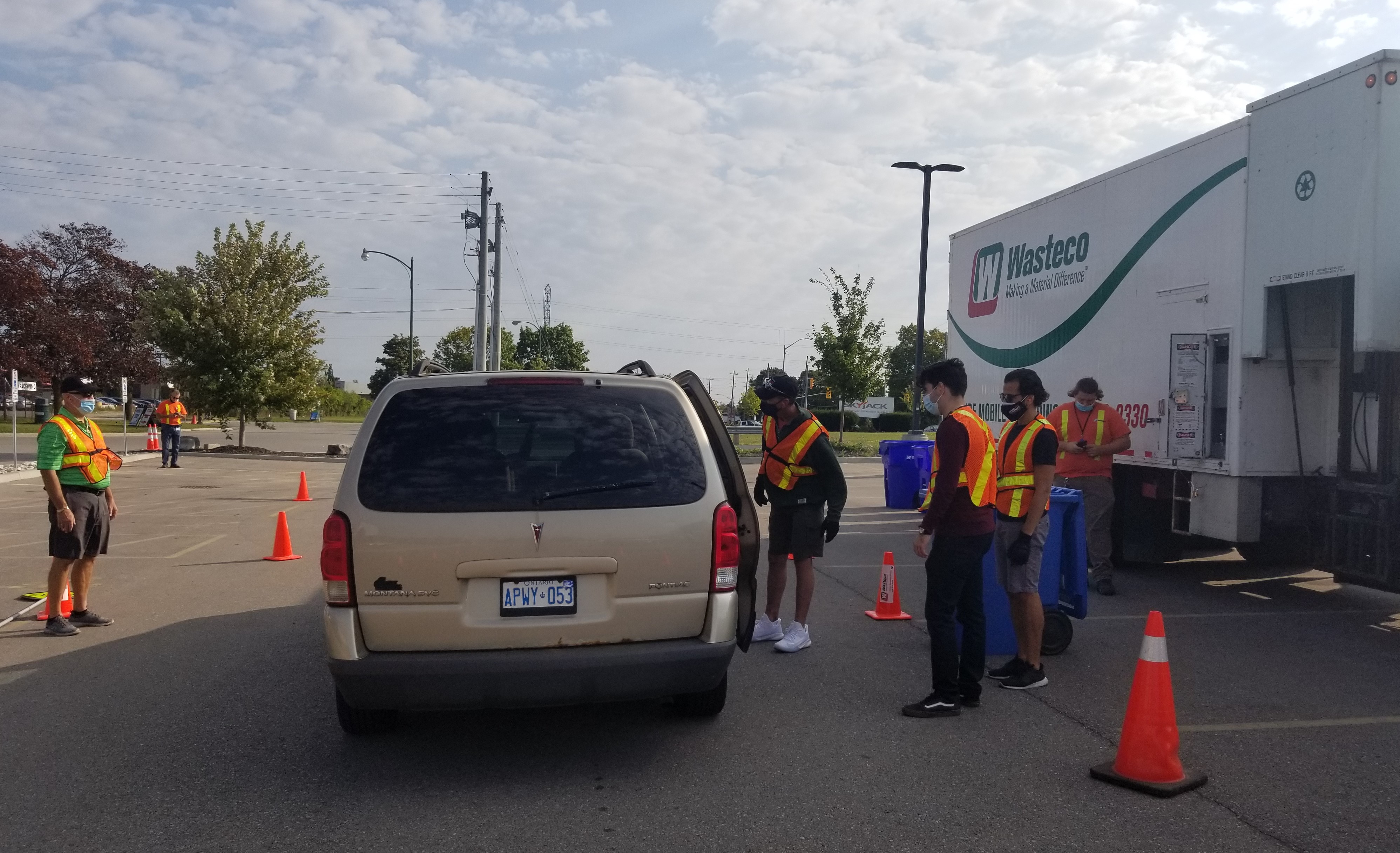 /sites/default/files/attachments/cms_news/shredding-event-3.jpg