SJ3014 and SJ9664 RT scissors debut at Platformers' Days in Germany
POSTED September 10, 2021
September 10, 2021; Linamar Corporation's (TSX:LNR) Skyjack division will be displaying a range of models at this year's Platformers' Days in Karlsruhe, Germany. Among them are the SJ3014 micro scissor and the SJ9664 RT that will be unveiled for the first time in Europe.
The in-person event at Platformers' Days will showcase a combination of new models and Skyjack's customer favorites like the SJ16 vertical mast lift, with a 6.75m working height and compact dimensions, the SJ3215 that offers superior maneuverability, and the SJ4720 DC electric scissor lift with a working height of 7.94m, 590kg capacity rated for three people. With crossover symmetrical four-wheel drive and industry-leading gradeability (up to 50%), customers will also get to see the SJ6832 RT.
Earlier this year, Skyjack hosted its first virtual tradeshow in response to COVID-19 travel restrictions. Using customer feedback and job site data, Skyjack took time throughout the pandemic to optimize its products. With a 6.4m working height, the new SJ3014 micro scissor has a quiet and swift electric drive and low floor load ratings enabling it to easily access tight spaces. It comes with 25% gradeability, proportional drive and lift controls, and limited maintenance on wheel motors. The micro fits in confined workspaces and on most standard elevators.
With growing urbanization and a demand to reach higher platforms, Skyjack introduced its largest rough terrain scissor lift to date, the SJ9664 RT. It makes work at seven stories possible without asking customers to jump to a specialized class. Using an axle-based four-wheel drive system and SMARTORQUE™ technology, the SJ9664 RT offers an optimized balance of engine horsepower, torque, and hydraulic performance, creating a cost-effective solution for emission regulations and controls. The SJ9664 RT uses a smaller Tier 4 Final Kubota engine, while delivering the same on-site performance as higher-powered units. It also includes features like a reinforced scissor stack that promotes increased rigidity, simplified e-lowering, and an on-board diagnostic display.
Platformers' Days runs from September 10-11. For more information about the Skyjack products on display, visit www.skyjack.com.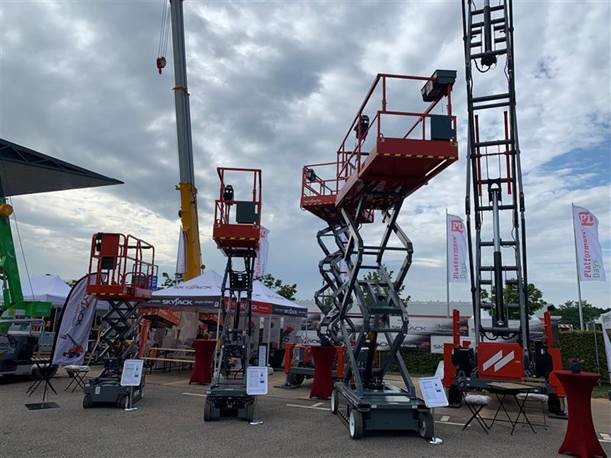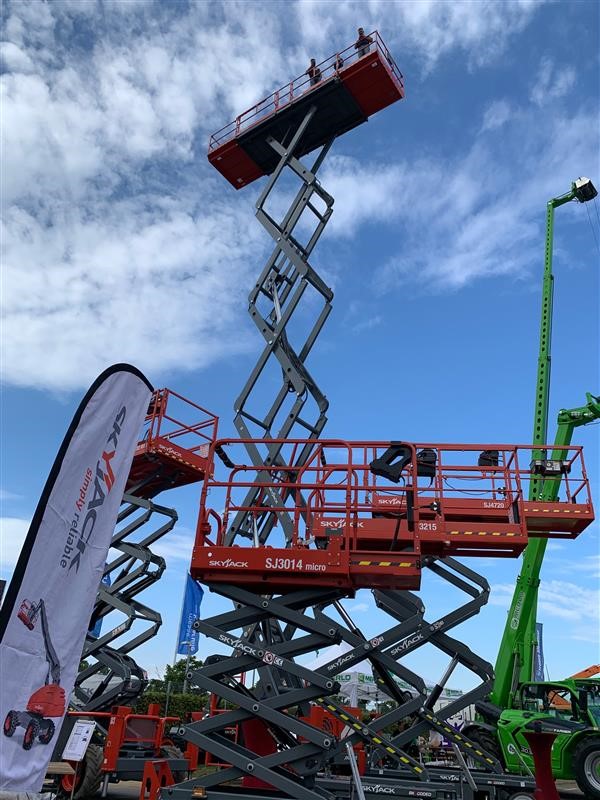 /sites/default/files/attachments/cms_news/platformers-days-germany2-2021.jpg