Tianjin Prosperity Bai-Li
POSTED March 02, 2018
New Partnerships Blooming in Skyjack's Chinese Market
March 5, 2018; Guelph, Ontario – Linamar Corporation's (TSX:LNR) Skyjack division continues to nurture a growing number of relationships in the Chinese marketplace. Tianjin Prosperity Bai-Li is a leader in North China's equipment rental market and their operations encompass nearly three hectares in Northeastern China. Tianjin Prosperity Bai-Li has established themselves very well within the construction equipment rental business and they have just added an inaugural order of Skyjacks to their fleet.
"This is the first time we've purchased Skyjack machines, but we have been hearing a lot about Skyjack from our partners abroad and they are very well known," said Mr. Du Xuemin, general manager at Tianjin Prosperity Bai-Li.
The company has added a fleet of Skyjack SJIII 3219 DC scissor lifts to their existing product lineup. Skyjack's SJIII 3219 is a product that consistently sees a strong demand in markets worldwide. With a maximum working height of 7.62 m (25 ft), and stowed height of 1.99 m (78.5 ft) the SJIII 3219 is ideal for a wide-range of projects.
Skyjack made the delivery in January 2018, which marked a great start to 2018 for the mainland Chinese market. Tianjin Prosperity Bai-Li has already found jobs for the Skyjack fleet and they're all currently out on rental. As an IPAF member, and a training center for local construction associations, Tianjin Prosperity Bai-Li is a great fit for Skyjack, who continuously promotes safe and proper use of their products.
Skyjack's Account Manager of Sales in Asia, Jack Dai says, "Tianjin Prosperity Bai-Li is a flagship MEWP (Mobile Elevating Work Platform) company in North China. This partnership with them is a sign of strong growth for Skyjack within this market."
Headquartered in Tianjin, Tianjin Prosperity Bai-Li has established branch offices in Binhai and Beijing, with offices throughout Shijiazhuang, Zhengzhou, Wuhan, Changsha, Chengdu, Chongqing, Dalian, Shenyang, and Xi'an, they have a comprehensive customer service network.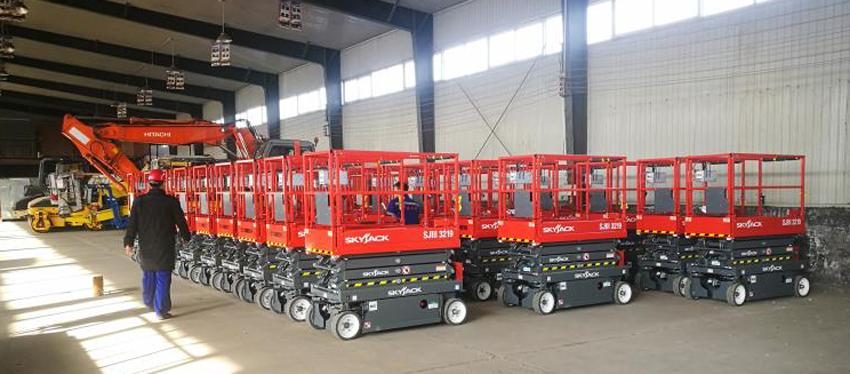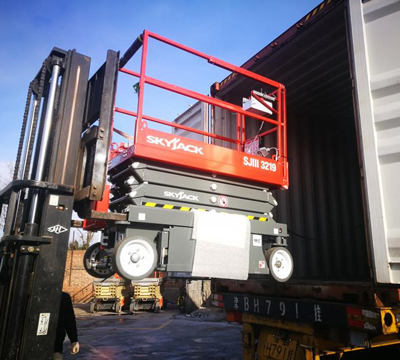 /sites/default/files/attachments/cms_news/18-009_prosperity-bai-li-1.jpg