Donated SJ12 overdelivers at Guelph's new gurdwara
POSTED December 15, 2021
December 15, 2021; Linamar Corporation's (TSX:LNR) Skyjack division partly donated a brand new SJ12 scissor lift to help the Guelph Sikh Society build a new place of worship (gurdwara) at 410 Clair Road E.
"We're honored to put our fingerprint on such a sacred building that will serve the Sikh community for generations to come," says Ken McDougall, president at Skyjack. "Our team is always eager to see purposeful, community-led projects come to life and we were immediately excited to arrange a donation agreement to help the Guelph Sikh Society deliver on a large initiative."
The SJ12 vertical mast lift offers a zero-emission, compact design with low floor loading that has the ability to go on elevators and can work in confined spaces. With a work height of 18' (5.48 m) – ANSI, 5.65 m – CE, the SJ12 has a low overall weight giving it easy maneuverability and making it ideal for multi-level job sites. Its inverted 4-section mast has large overlaps that help increase rigidity. Skyjack recently upgraded the model to the SJ12 E. The "E" signifies additional ECO benefits that deliver greater environmental performance and long-term sustainability.
Skyjack covered half the cost of the SJ12. The Guelph Sikh Society raised the remainder through Linamar employees and the community. The SJ12 was used in a variety of indoor construction and maintenance applications at the new gurdwara especially in areas with low ceilings. It helped paint walls in the kitchen and main prayer hall and it was also used for HVAC and electrical work.
"We would like to thank Skyjack and Linamar for donating the SJ12 to us," says Dave Jassal, a board member at the Guelph Sikh Society. "It's been a huge help during the construction phase and it's also becoming very useful for our general maintenance and operation needs. We're lucky to have had the support of Linamar as a well-known and influential corporation in the Guelph region."
The new gurdwara provides a bigger space for religious, educational, and social purposes such as weddings, birthday celebrations, academic courses, and training seminars. Construction of the 36,000 square foot, two-story building began about a decade ago. The project's total cost of around $11 million dollars was financed through a combination of community funds and bank mortgages.
"As a Linamar employee, I'm proud that Skyjack and Linamar stepped up to help our community once again with their donation of the SJ12," says Satwinder Khunkhun, operations manager at Linamar who is also a board member at the Guelph Sikh Society. "With the pandemic it's been especially challenging to finish the construction of the gurdwara but we did it because of the generous support from our community partners like Linamar."
To learn more about Skyjack's vertical mast lifts, visit us at skyjack.com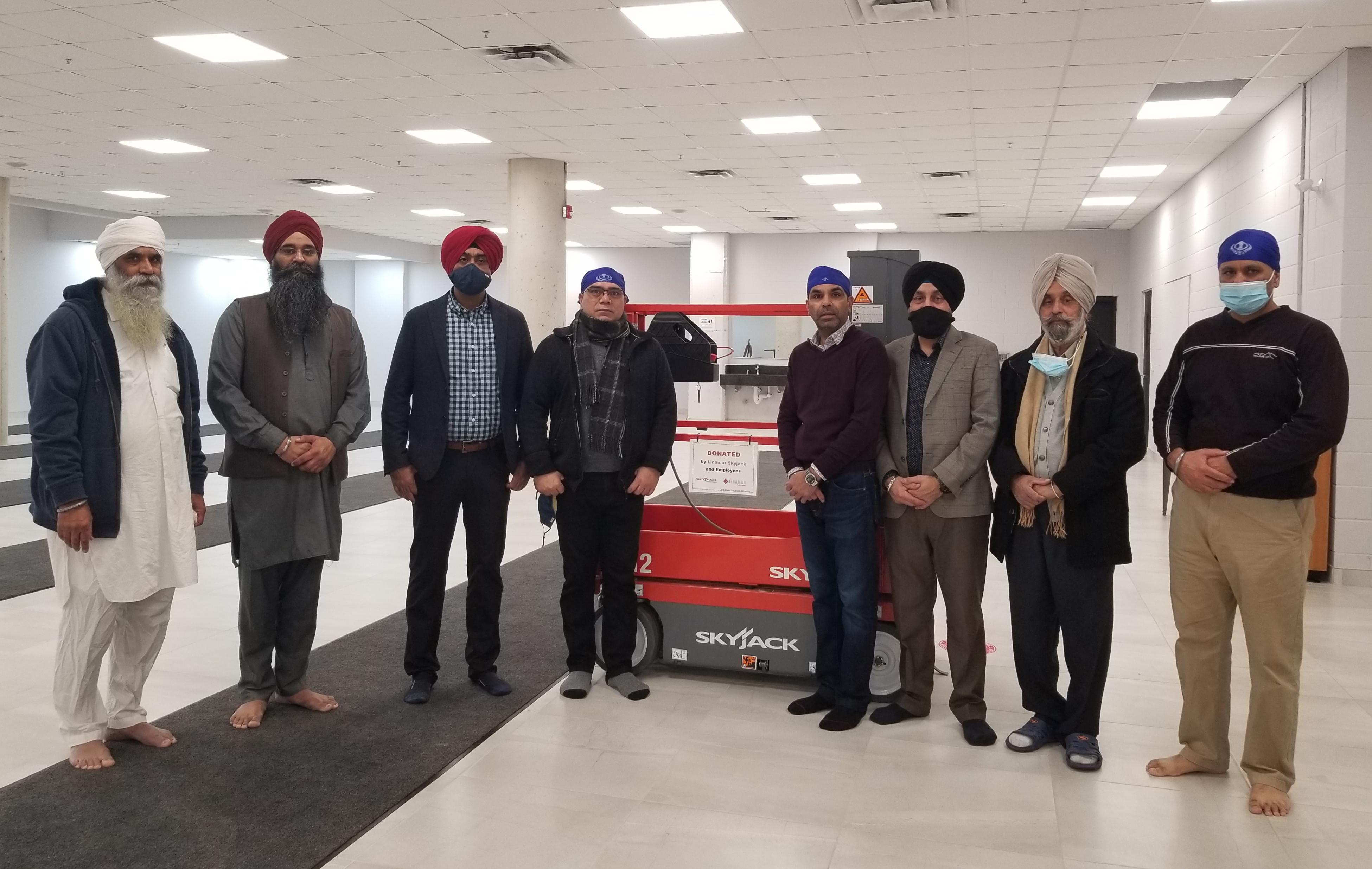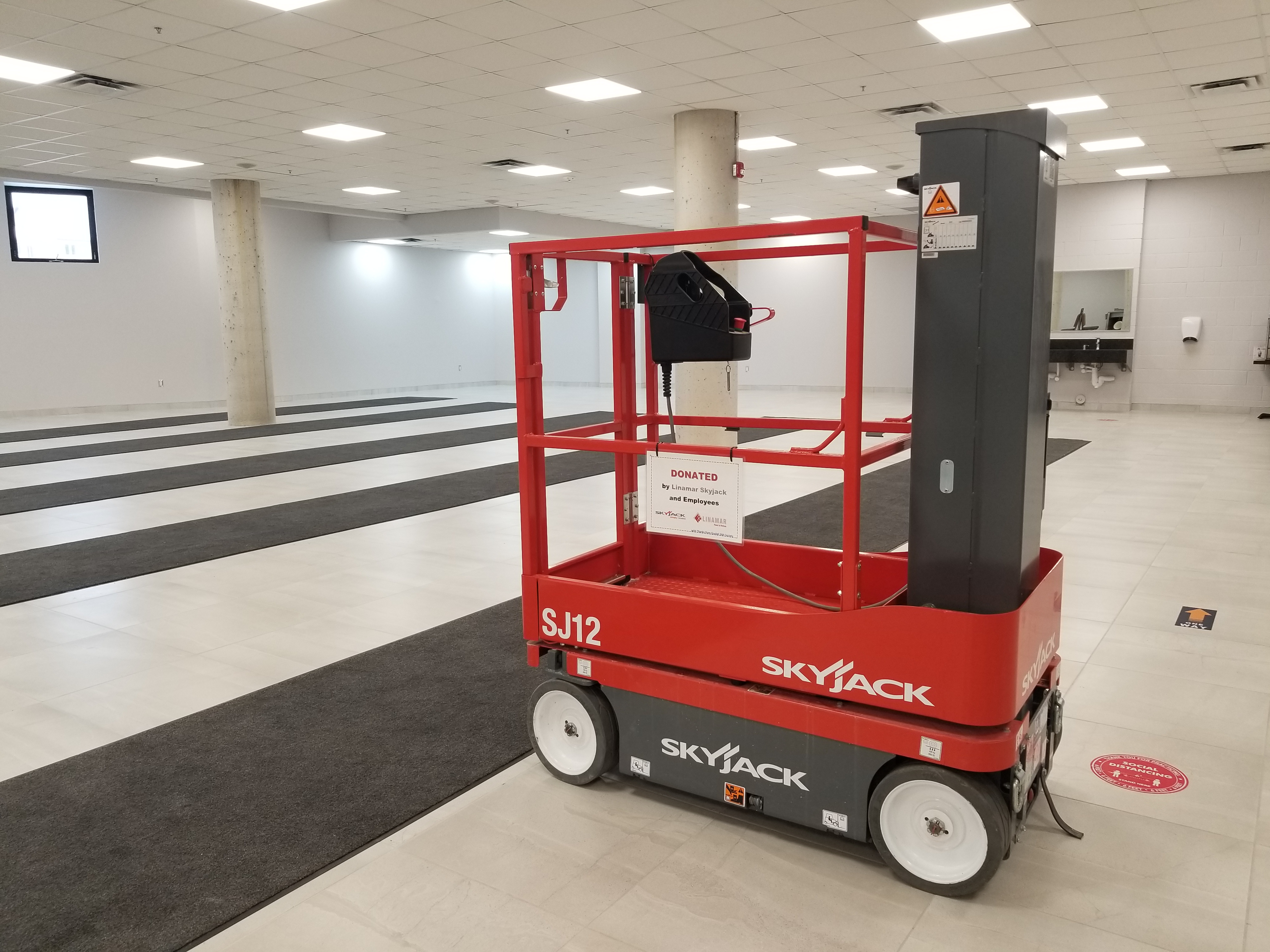 /sites/default/files/attachments/cms_news/20211208_101120.jpg