Skyjack Earns Supplier Award From PartnerLIFT
POSTED December 21, 2018
December 21, 2018; Guelph, Ontario – Linamar Corporation's (TSX:LNR) Skyjack division has been supplying Germany-based rental company, PartnerLIFT, with aerial work platforms since 2014. This year was PartnerLIFT's 14th Annual General Meeting where employees, member companies, and suppliers all come together to discuss future plans, and industry news. Team members from Skyjack were on site and took home the 2018 Supplier of the Year Award.
"PartnerLIFT is an association of rental locations throughout Germany and other parts of Europe. More than 85 participants from our 106 member companies came out to the 2018 AGM and we really focused on future collaborations, new technology within our industry, and partnerships for the future," said Kai Schliephake, managing director at PartnerLIFT.
The orders were placed in two stages throughout Q3 and Q4 2018, and Skyjack delivered a fleet of SJIII 3219's early in Q4. This class of scissor lift is historically the most popular within this region, and Skyjack's SJIII 3219 is one of their best selling products. With working height of 25' (7.62m), and a convenient stowed height of 78.5" (1.99m) this DC electric scissor lift is the perfect product for a wide number of job sites.
Rental locations who attend the event had the opportunity to test the VR Training Simulator brought by Serious Labs, welcome new member companies, and share their experiences with suppliers first-hand. This was also the first time PartnerLIFT honored Suppliers of the Year. The criteria was measured on quality, service, and sales and was voted on prior to the event. Skyjack earned the award in the category of self-propelled work platforms.
"We are delighted to receive the Supplier of the Year award," boasts Andreas Stumpf, sales & operations manager at Skyjack Germany. "PartnerLIFT's network has such a broad customer base and it is a true team effort from Skyjack effectively serving our customers' day-by-day demands."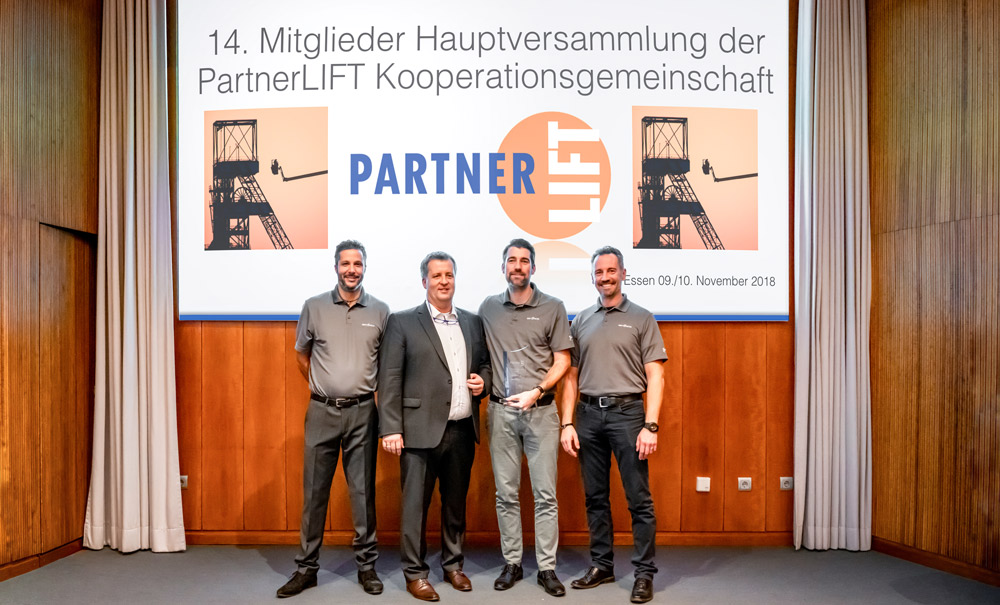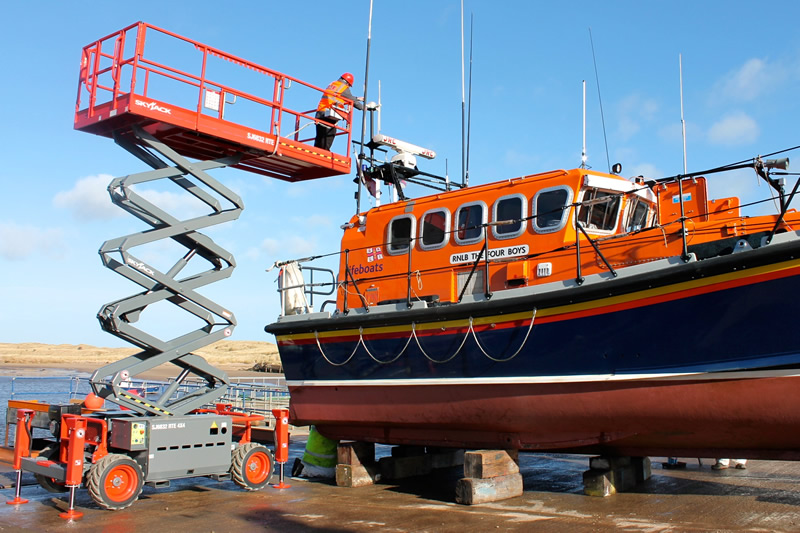 /sites/default/files/2018-12/RNLI_1_1.jpg