JDL MED 2016
POSTED October 11, 2016
Skyjack presents its popular range of products at JDL MED 2016
Skyjack is presenting its popular range of products at stand A6 at JDL MED 2016, in Marseille, France, from October 12-14. As well as displaying the company's simply reliable mobile elevating work platforms (MEWPs), Skyjack is showcasing its SJIII 4740 DC electric scissor, which made its European debut at bauma Munich earlier this year.
"France and Europe are strong markets for Skyjack, so it's a great opportunity for us to attend the show and engage with customers," said Malcolm Early, Skyjack's vice president of marketing. "JDL MED 2016 is influential in the mobile elevating work platforms event calendar, and we look forward to presenting our machines and showing that they are an ideal fit for a variety of applications and industries."
Expanding the simply reliable portfolio
Skyjack is a world leader in manufacturing MEWPs, and the products on display at JDL MED 2016 exemplify its expanding portfolio of user-friendly, robust machines.
The SJIII 4740 is the tallest DC electric scissor Skyjack has ever produced, and boasts impressive working height and load capabilities. With a maximum working height of 13.8 m (45.3 ft) and maximum weight capacity of 350 kg (771.6 lb), the latest scissor opens up a new class for Skyjack, offering customers more choice.
"The development of our latest electric scissor was based on discussions with rental companies on what they need to supply," Early said. "They asked us for a tall electric scissor that would be ideal for indoor applications where access to a roof's rafters is required, and the result is the SJIII 4740."
Other Skyjack machines on display at JDL MED 216, include the SJ63 AJ articulating boom, SJ6832 RT rough terrain scissor, SJIII 3219 DC electric scissor, and SJ12 vertical mast lift.
The SJ63 AJ is the largest of Skyjack's articulating booms. It has a working height of 21.4 m (70 ft), a maximum weight capacity of 227 kg (500 lbs), a horizontal reach of 12.2 m (40 ft), 360° continuous turret rotation, and zero tailswing. The 4WD machine is drivable at full height and is equipped with Skyjack's unique EASYDRIVE™ – which orients the drive controls in the direction of the boom and counterweight, regardless or turret position to the chassis – making it ideal for up and over applications. It also has 45% gradeability.
The SJ6832 RT is one of Skyjack's most compact rough terrain scissor lifts. The 4WD machine has a working height of 11.75 m (38.5 ft), a maximum weight capacity of 454 kg (1,000 lbs), 40% gradeability, an overall length of 3.35 m (11 ft) and a roll-out extension deck of 1.52 m (5 ft). With auto-levelling outriggers for enhanced stability on very uneven ground, the unit is ideal for outdoor applications.
The SJIII 3219 is one of the smallest in the DC electric scissor range. With a working height of 7.8 m (25.5 ft), a maximum weight capacity of 227 kg (500 lbs), platform length and width of 1.8 m (5.9 ft) and 0.8 m (2.6 ft) respectively, and a zero inside turning radius, it is easily maneuverable in tight spaces.
The SJ12 vertical mast lift is the smallest of Skyjack's MEWPs, with a working height of 5.65 m (18.5 ft), maximum weight capacity of 227 kg (500 lbs), and a zero inside turning radius. With its non-marking tires, it is perfect for use indoors, and is a compact mobile alternative to scaffolding and ladders.
Unique to Skyjack
All of the machines showcased at JDL MED 2016 feature Skyjack's SKYCODED™ numbered and color-coded wiring system, which makes its machines easy to service and maintain. Accessory options from Skyjack's ACCESSORYZERS™ range offer rental companies and operators greater flexibility and help to improve return on investment. Some of the unique features on Skyjack's articulating booms include: SKYRISER™ which ensures that the boom sections rise in a true vertical manner without drifting or the need for repositioning; and AXLDRIVE™ which is a mechanical locking differential on the rear axle and limited slip on the front axle, for excellent grip on rough terrain.
Upward trend
Economic growth in France and the Eurozone region as a whole has been predicted to continue throughout 2016 and the upward trend is a positive signifier for ongoing investment, according to a report by Eurostat, a statistics agency branch of the European Commission.
"We expect to see more companies increasing their use of mobile elevating work platforms as a safe, mobile integral function of escalating construction in Europe, and we look forward to meeting current and new customers at JDL MED 2016," said Patrick Biasin, Skyjack's sales manager for France. JDL MED (formerly JDL Show) focuses on industries based in EMEA countries around the Mediterranean Sea. This year's show in Marseille, in the south of France, will feature 250 exhibitors from the construction, energy, cargo-lifting and transportation industries. Around 15,000 visitors are expected to attend the three day event.
Skyjack will be at stand A6 at JDL MED 2016 from October 12-14.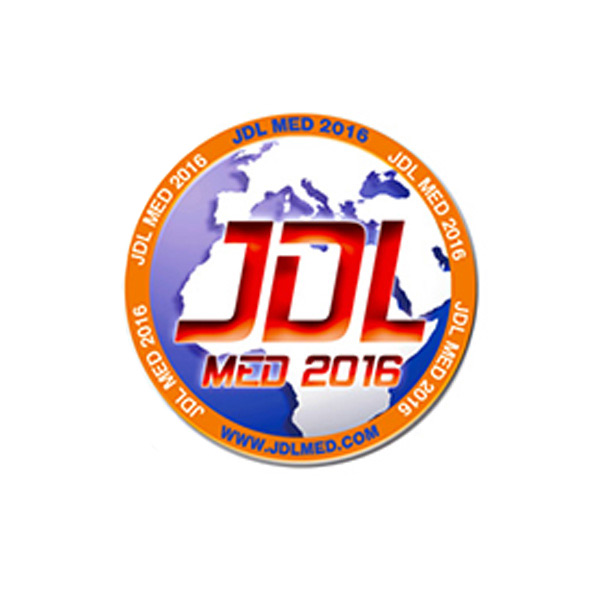 /sites/default/files/2019-01/3099_jdlmed.jpg