Wurlitzer organ
POSTED January 19, 2017
Skyjack elevates iconic Wurlitzer organ to new heights
Skyjack is elevating a restored Wurlitzer to new heights as the organ is officially launched at an Art Deco cinema in the U.K. Thanks to Skyjack and rental company Nationwide Platforms, the iconic 1920s organ is now able to rise from the floor and entertain movie-lovers. Skyjack donated the lift while Nationwide Platforms modified it. The 'Mighty Wurlitzer' is thought to be the only ascending one still in operation in a cinema, in Europe.
"The wonderful sight and sound of the Wurlitzer rising, like a phoenix, brought back so many happy memories of my childhood in the pre- and post-war period, when so many cinemas still had similar organs rising from the stage," said Sir Chris Bonington, celebrated mountaineer and author, and patron of a charity which hosted the official launch event.
In October, the Association for the Independence of Disabled People (AID) hosted a charity movie night and officially launched the Wurlitzer at the Royalty Cinema in Bowness-on-Windermere in Cumbria. The event raised £5,250 through ticket sales and donations, which will go towards funding drug trials to improve the lives of people with Motor Neurone Disease.
"The evening went extremely well and everyone loved seeing the Wurlitzer go up on the scissor lift," said Paul Adorian, managing director of AID. "It was absolutely marvelous – the whole thing was a tremendous amount of fun."
At the official launch event, cinema-goers were treated to a screening of the 1953 British comedy, The Titfield Thunderbolt, which is one of the first comedies in Britain to be shot in technicolor and many regard it as a classic from that era.
"There are six regular organists who play and we've also had visiting musicians. They all love being able go up and down on the lift to play the Wurlitzer as it was originally intended," Adorian said. "It adds a great atmosphere and we believe it's the only Wurlitzer still in existence in a cinema in Europe to actually go up and down. Some of the older people remember these types of organs from their youth, so it's great for them particularly to see it in action."
Restoring history
Earlier this year Skyjack and Nationwide Platforms donated a modified SJIII 3215 DC electric scissor lift to Royalty Cinema to make their Wurlitzer organ 'fly'. The instrument was previously stored in pieces for decades before a group of enthusiasts brought it back to life.
Wurlitzer pipe organs were hugely popular in the 1920s and '30s as they provided musical accompaniment and sound effects such as horses' hooves, whistles and bird noises, for silent movies. They were known as 'Mighty Wurlitzers', and often rose up from the pit of a cinema stage to entertain movie-goers during the intermission. When synchronized cinematic sound was introduced, silent movies fell out of fashion – many Wurlitzers were sold and subsequently fell into disrepair; some were scrapped altogether.
The 1927 model at the Royalty Cinema was originally played at the Almira Theatre in Cleveland, Ohio, and later shipped across the Atlantic for installation at the Rex Cinema in Stratford, London. In the 1970s it was sold, dismantled and kept in storage. In 2010, a group of volunteers in Cumbria raised money to buy the dilapidated organ and spent several years restoring it.
In 2012, it was installed as a static but working organ at the Art Deco-era Royalty Cinema. Fast forward four years, the Wurlitzer regained its mobility and began to ascend and descend after the addition of the modified Skyjack scissor.
Movie magic
Skyjack donated a modified SJIII 3215 DC electric scissor, which consisted of the existing scissor stack, a new base and top plate weldment, to the cinema as part of its 30 FOR 30 PARTNERScampaign, which celebrated its 30th anniversary. The company teamed up with Leicestershire-based Nationwide Platforms, whose engineers developed and installed a custom power pack and control system which enables the smoothest possible ascent and descent of the platform. The whole assembly was bolted into a newly created concrete base beneath the cinema floor and a large false wooden floor was attached to the top plate, upon which the organ now sits.
"We have been delighted to play a part in the renovation of this amazing Wurlitzer organ. The restoration has been an incredible achievement, a fascinating project and one with an incredible history," said Andy Briggs, Nationwide Platforms' regional director for the Midlands and North West. "As specialists at working at height we were more than happy to put our skills and expertise to good use on this slightly unusual - but equally exciting – task, and it was great to see the Wurlitzer fly once more, restored to former glory."
David Hall, product and business development manager at Skyjack, said: "It was great to see the mighty Wurlitzer come back to life, as it slowly rose into the auditorium. We are proud that one of our 30 For 30 PARTNERS projects will continue to help raise funds for this worthwhile charity, for years to come."
The Association for the Independence of Disabled People welcomes donations; to find out more, visit disabledday.org.
Photo captions:
Organist Ian Midgley plays the Wurlitzer, which regained its mobility thanks to Skyjack and its partner Nationwide Platforms; (From left) Andrew Briggs of Nationwide Platforms, Sir Chris Bonington, AID Managing Director, Paul Adorian, and Skyjack's David Hall. (All images courtesy of Tony West)
TV news clip of the Wurlitzer in action at the Royalty Cinema, Cumbria (courtesy of ITV).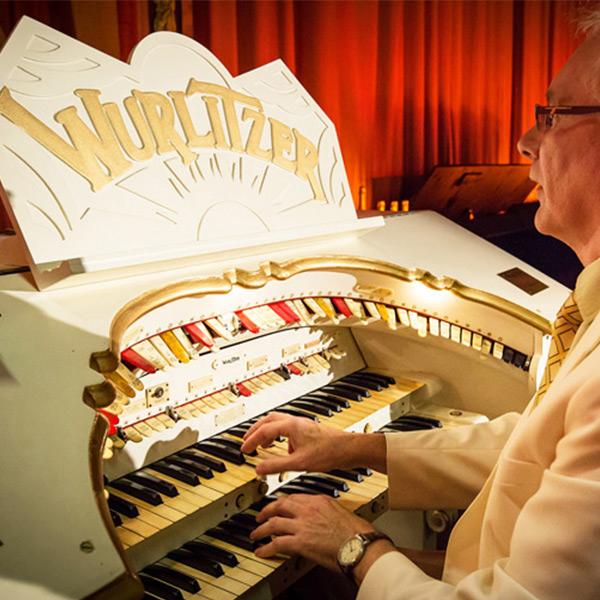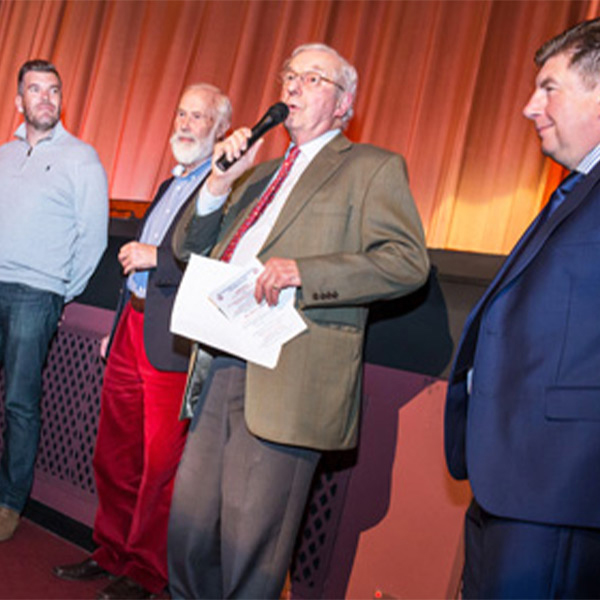 /sites/default/files/attachments/cms_news/thumb_17-wurlitizer.jpg