ABC Forklifts
POSTED July 11, 2017
Skyjack adds another revenue stream and boosts forklift rental business in Brazil
Linamar Corporation's (TSX-LNR) Skyjack division has helped a Brazilian forklift rental company establish a competitive edge in the local market by supplying reliable mobile elevating work platforms (MEWPs) for warehousing jobs. Headquartered in Campinas in southeast Brazil, ABC Forklifts has added over a dozen MEWPs to its fleet since 2012.
"Skyjack has helped us retain and expand our services to customers who have a hard time finding reliable, high-capacity mobile elevating work platforms," said Ettore Medola, sales manager at ABC Forklifts.
With more than 15 years of experiences in the forklift rental business, ABC Forklifts started off providing material handling equipment primarily to logistics companies in the São Paulo area. Since 2012, its customers have shown growing interest in renting MEWPs to help with counting inventory and maintenance work.
Safer at height
"Our customers are realizing that putting baskets on forklifts is a serious safety issue causing harm to their workers," Medola said. "Now with the Skyjack machines, operators feel safer and enjoy greater flexibility when counting inventory or changing bulbs at height, which helps them improve work efficiency, too."
ABC Forklifts' most popular Skyjack model is the SJIII 4632 DC electric scissor lift, which has a maximum working height of 32 ft (11.58 m), making it ideal for maintenance work in warehouses. Besides a maximum weight capacity of 700 lbs (318 kg), the SJIII 4632 is equipped with a 4 ft (1.22 m) roll-out extension desk to provide extra work space at height. Drivable at full height, the lift is also easy to operate and navigate around tight spaces in warehouses.
Designed around Skyjack's simply reliable philosophy, the SJIII 4632 features SKYCODED™ color-coded wiring and can be fitted with ACCESSORYZERS™ for enhanced return on investment.
Responsive Service
Besides offering MEWPs that are easy to operate and simple to maintain, ABC Forklifts says Skyjack's responsive after-sale service has helped it strengthen relationships with customers.
"Skyjack is always ready to solve the problems that we have – they manage to offer technical assistance whenever we need it most and are incredibly responsive for parts replacements," Medola said. "We're glad to work with a company like Skyjack, which shares our commitment to quality and innovation, along with our mission to solve and treat customers' problems as our own."
Skyjack mobile elevating work platforms are helping Brazilian company ABC Forklifts expand its services to customers looking for simply reliable high-capacity equipment.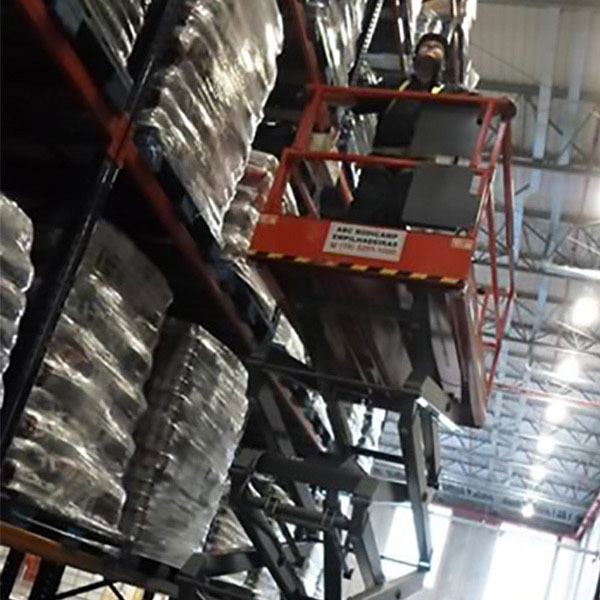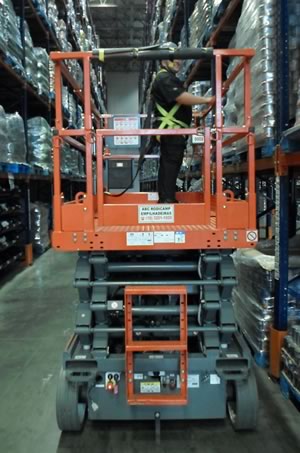 /sites/default/files/attachments/cms_news/abcempilhadeira2.jpg