2017 Toy Drive
POSTED December 22, 2017
Skyjack Gives Back to Guelph-Wellington Women in Crisis
December 22, 2017; Guelph, Ontario – Linamar Corporation's (TSX:LNR) Skyjack division kicked off the holiday season with a tree lighting ceremony and donation in support of Women in Crisis. As part of one of Guelph's largest employers, Skyjack strongly believes in giving back to the Guelph community and those in it.
"We're happy to partner with an incredible charity like Women in Crisis and hope to provide support to as many families as possible with this initiative" said Malcolm Early, vice president of marketing at Skyjack.
This is Skyjack's third year supporting the not-for-profit organization and the 2017 drive kicked off with a $2,500 donation during the tree lighting ceremony. In addition to the monetary donation, Skyjack also canvassed their two Guelph locations, and their new Kitchener distribution centre to push team members to donate what they could. The team at Skyjack was able to contribute over 200 items including everything from pajamas and pacifiers to everyday toiletries.
"Skyjack, and other companies throughout Guelph, have really come together to help our organization throughout the holiday season," Sly Castaldi, executive director of Guelph-Wellington Women in Crisis. "They're not only helping the children, but also the women by providing everyday items and empowering them to be able to give their children something over the holidays," Castaldi continues.
Guelph-Wellington Women in Crisis offers a number of programs, which provide support for women and their families who have experienced abuse. The services provided are inclusive, and equitable for all individuals who access their programs.
For information on how you can help, visit gwwomenincrisis.org.
Photo, top: Skyjack presents Justine Morgan with their donated items;
Photo, bottom: Malcolm Early and Skyjack present Sly Castaldi with cheque for $2,500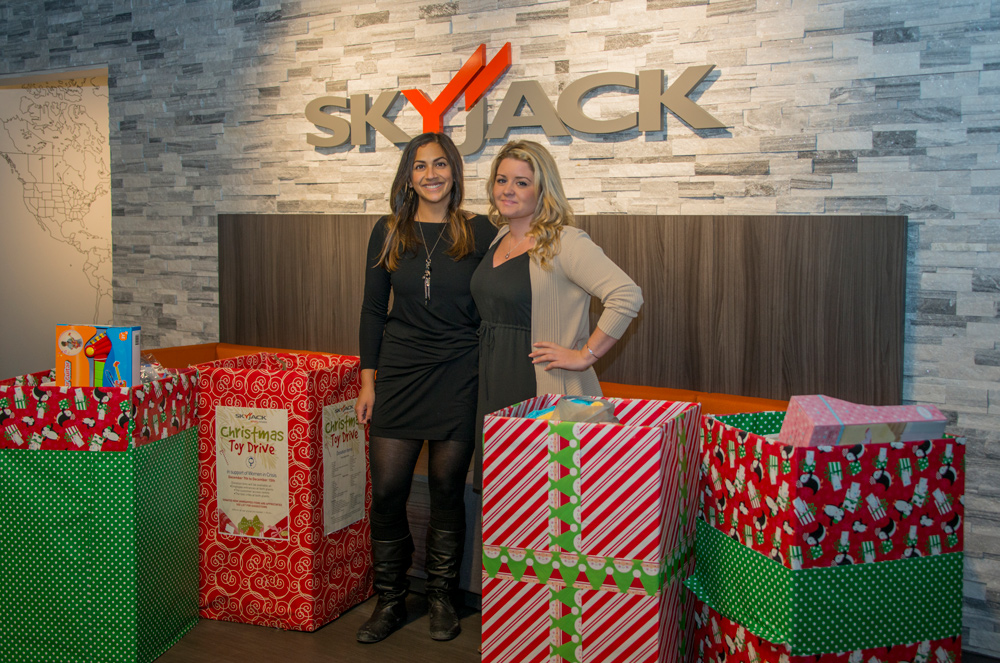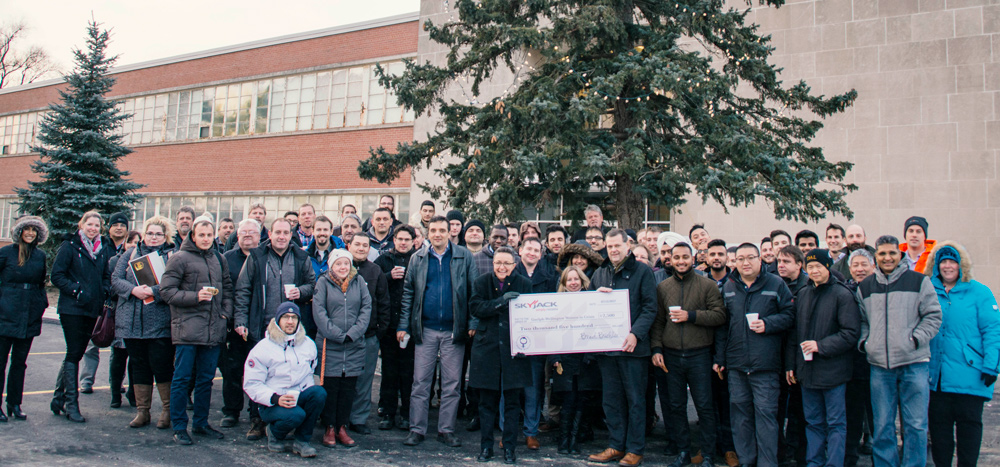 /sites/default/files/attachments/cms_news/17-012_gwwc-toy-drive-2.jpg