Elevate
POSTED February 20, 2018
Skyjack Launches Its Elevate Solution: More Than Telematics
February 21, 2018; Guelph, Ontario – Linamar Corporation's (TSX:LNR) Skyjack division is disrupting the telematics industry with its newest service: Elevate, a fully customized solution designed specifically for off-highway rental fleets. Launched at The 2018 Rental Show, Skyjack's Elevate solution leaves behind the legacy of on-road telematics and breaks down the barriers to adoption, by providing our customers with a product that delivers actionable insights and measurable benefits. Elevate is so much more than what you would expect from a telematics product.
"Building a connected fleet isn't a new concept dreamt up by Skyjack. Traditional on-road fleets such as trucking companies have been using telematics for decades now. These products have worked well for on-road but those features and that cost model simply doesn't work for off-highway fleets," says David Swan, product manager at Skyjack. "We've identified the most important data from our machines and focused on delivering value from every model that we build from scissor lifts to telehandlers."
Skyjack's Elevate solution is powered by Trackunit thanks to the partnership that began in October 2017. A key goal of their partnership has been to meet an increasing demand for machine connectivity from OEMs and to support the connected fleet goals of Skyjack's customers. From this partnership the two companies have listened, collaborated, and launched Skyjack's solution: Elevate.
"At Skyjack our whole philosophy around telematics is that we incorporate our customers' telematics goals into our goals. They have ideas about what they can get out of a connected fleet and we're taking that information and building a solution based on those needs and those requests," explains Swan.
Trackunit has been providing telematics solutions specifically for off-highway and construction rental fleets for more than a decade. Working hand-in-hand with Skyjack they've developed both off the line, and retrofit solutions to add Elevate to new, and existing off-highway fleets. A key differentiator between Elevate and other off-highway products is a focus on flexibility and the dynamic needs of our customers' rental fleets. Trackunit's existing ecosystem allows our customers to hit the ground running with easy integration for their entire fleet.
Elevate follows a mobile first philosophy. In a fast moving environment with a wide variety of roles any solution needs to go beyond just telematics. Skyjack has embraced mobile applications that help elevate safety, productivity and utilization for rental companies. Through the use of the Elevate ON and Elevate GO apps, powered by Trackunit, Elevate provides an integrated solution for entire fleets and it's a solution that follows Skyjack's philosophy of being simply reliable. This means rental companies are able to get measurable benefits and actionable insights, all while streamlining their existing business models.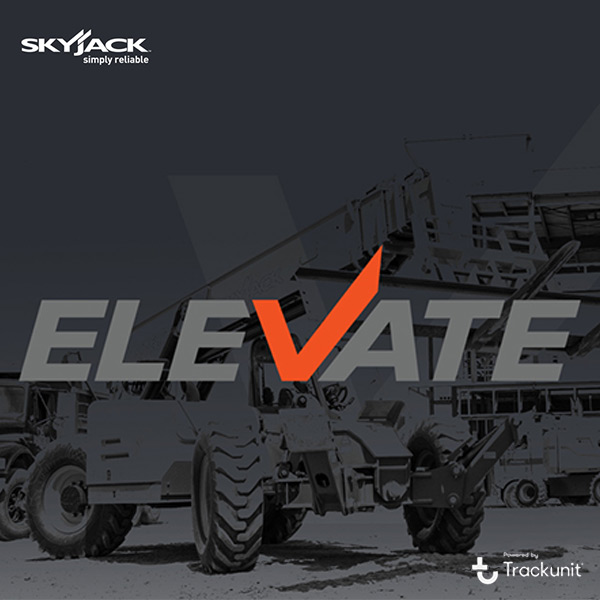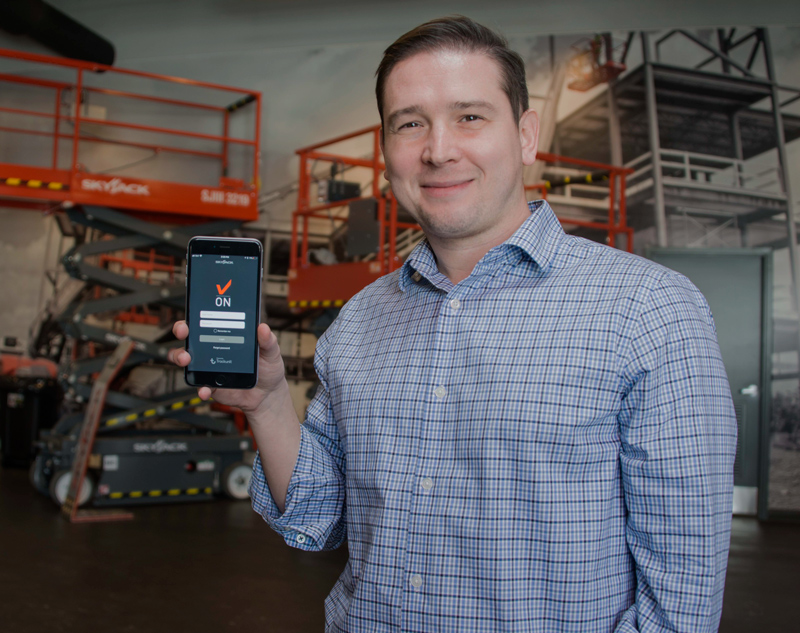 /sites/default/files/attachments/cms_news/18-011_elevate_800.jpg