Skyjack Delivers to New Customer in Beijing
POSTED October 31, 2018
October 31, 2018; Guelph, Ontario – Linamar Corporation's (TSX:LNR) Skyjack division continues to broker new relationships in China. The world-leader in aerial work platforms is pleased to announce that they are now fulfilling the scissor and boom equipment needs of Beijing Hongyu Zhiheng, a rental house of scissor lifts, and other construction equipment operating across much of Northern China.
"It is our first time buying Skyjack products and we chose to enter this new relationship with them due to their reputation for machines that are easy to service and maintain," says Mr. Chai, owner, at Beijing Hongyu Zhiheng.
"Due to customer demand, it was time to increase our stock. With the addition of Skyjack machines we will now be able to offer a more diversified line up to our customers."
The order, which was received September 2018, consisted primairly of Skyjack's SJIII 3219, a DC electric scissor lifts, which have a maximum working height of 25ft (7.62m), and a compact stowed height of just 78.5" (1.99m). The company also decided on the SJIII 4632 electric scissor lifts, which have a maximum working height 38ft (11.58m) and 4ft (1.22m) extension deck as standard. Beijing Hongyu Zhiheng has slowly been breaking into the boom market, and they added to that with Skyjack's SJ63 AJ.
"In addition to stocking a new customer with scissor lifts, Skyjack is also proud because this marks our continued success and growth of boom sales into Northern China's rental sector," says Jack Dai, account manager for sales in China. "We're excited to start seeing Skyjack booms on different job sites in Beijing."
Skyjack's SJ63 AJ boasts a working height of 69ft (21.21 m), horizontal reach of 40ft (12.19 m), and an up-and-over clearance of 27.5ft (8.38 m).
"With a continuous 360 degree rotation, the SJ63 AJ is a welcome addition to our stock yard and we're confident this product class will help meet many of our customers' requirements," says Chai.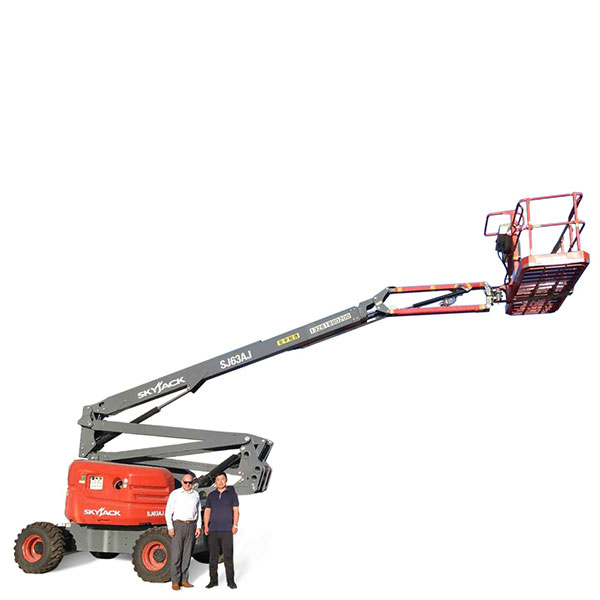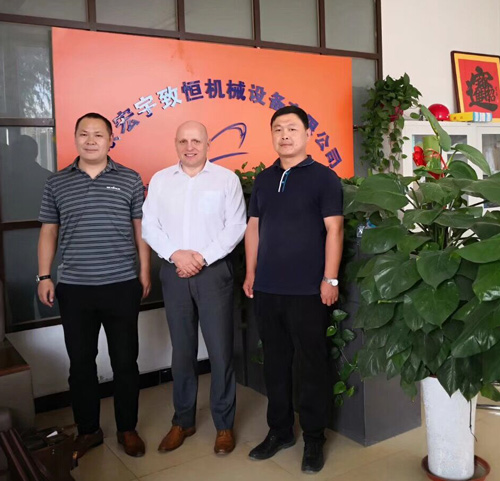 /sites/default/files/attachments/cms_news/18-030_beijing-delivery-2.jpg