SJ16 Vertical Mast Lifts Make A Mark At Taiwan's Tallest Tower
POSTED August 26, 2021
August 26, 2021; Linamar Corporation's (TSX:LNR) Skyjack division is on site with customer, CIG Power Products Inc., headquartered in Taiwan, doing maintenance and inspection work inside Taipei's famous 101 building.
Taipei 101 is the tallest building in Taiwan and a key landmark that opened to the public in 2004. "We are very proud to help Taipei 101 maintain its iconic facility through the help of Skyjack's industry-leading products," says Jerry Huang, general manager at CIG Power. "Growing up in Taiwan, I witnessed how rapidly CIG expanded its footprint in the region. To see us participate in such a high-profile project alongside Skyjack is a testament to how far we have come."
The SJ16 is a zero-emission compact machine with low floor loading and superior maneuverability designed to fit in confined spaces. This makes it an ideal choice for facility maintenance work. "The model's lightweight design ensures low ground pressure and floor loading. Its traversing deck increases reach and provides up-and-over capability which helps get a variety of work done inside buildings," says Huang. "Skyjack's SJ16 is easy to maintain, offers low cost of ownership, and meets job requirements in tight spaces - something that is especially important at crowded Taiwanese factories."
CIG began carrying Skyjack machines in 2012. "We feel proud that the partnership between Skyjack and CIG is nearly 10 years strong," says Simon Cracknell, Sales, Operations and Market Development Director – Asia. "CIG is an experienced sales and rental company in the equipment industry with quality personnel and products. Their confidence in Skyjack products for the famed Taipei 101 project proves the strength of our simple and reliable philosophy."
To learn more about the SJ16 Vertical Mast Lift, visit skyjack.com.
About Skyjack
Skyjack provides rental companies globally with quality engineered, simple and reliable access and telehandler equipment so that they maximize utilization and their return on investment. Skyjack began manufacturing scissor lifts in 1985 and through the 1990's grew to become a world leader in the aerial lift industry. Skyjack remains a dominant player which has adapted rapidly to the changing face of the industry. The product range now includes;vertical mast lifts, DC electric scissors, rough terrain scissors, telescopic booms, articulating booms, telehandlers, and ELEVATE, Skyjack's OEM-delivered telematics solution. In 2002 Skyjack became part of the Linamar Corporation.
About CIG Power Products Inc.
CIG Power was founded in 1980 in Taiwan and has international locations in the U.S. and in Vietnam. The company provides diversified new and used equipment and reliable aftersales support. For more information, please visit www.cigpower.com.tw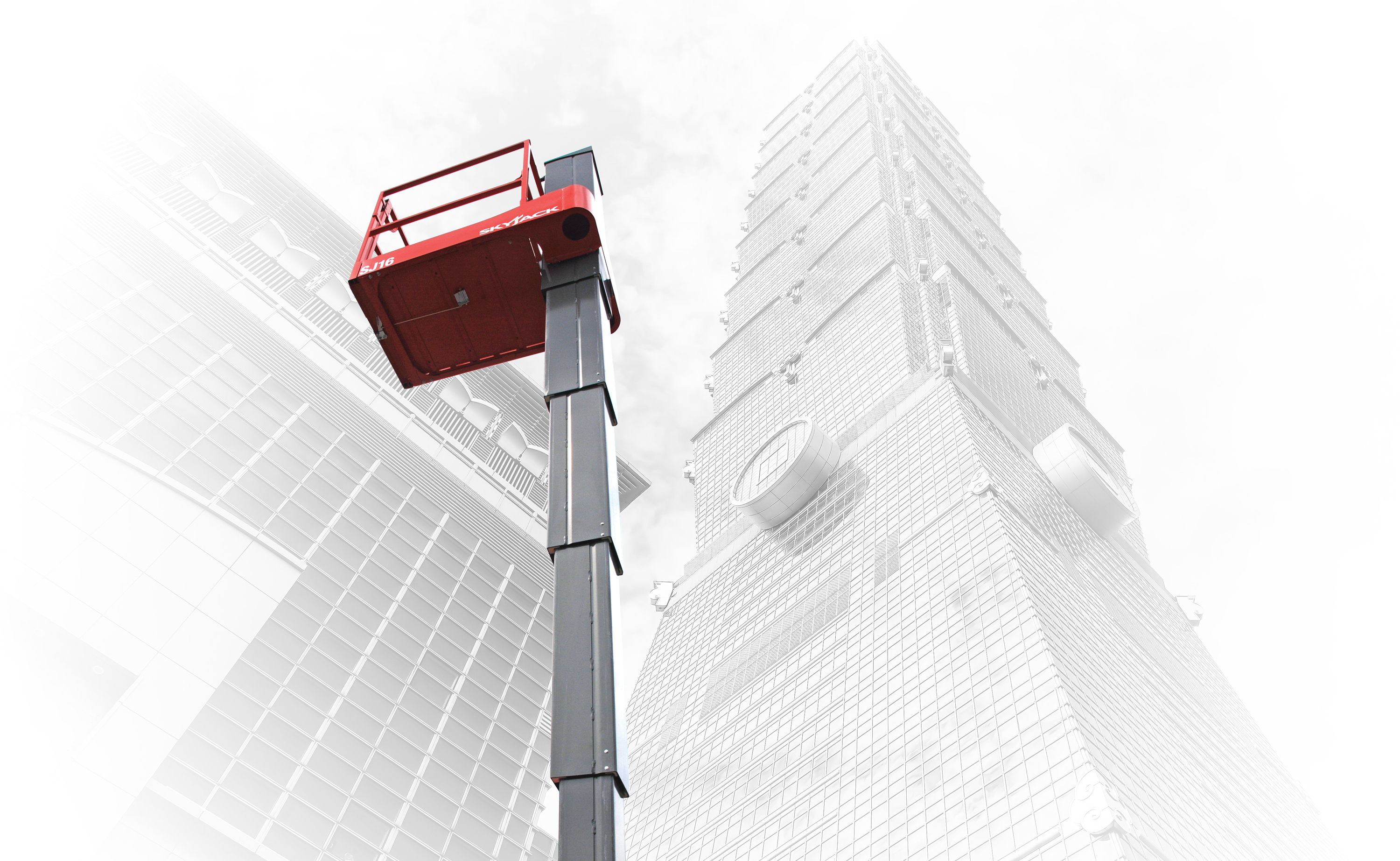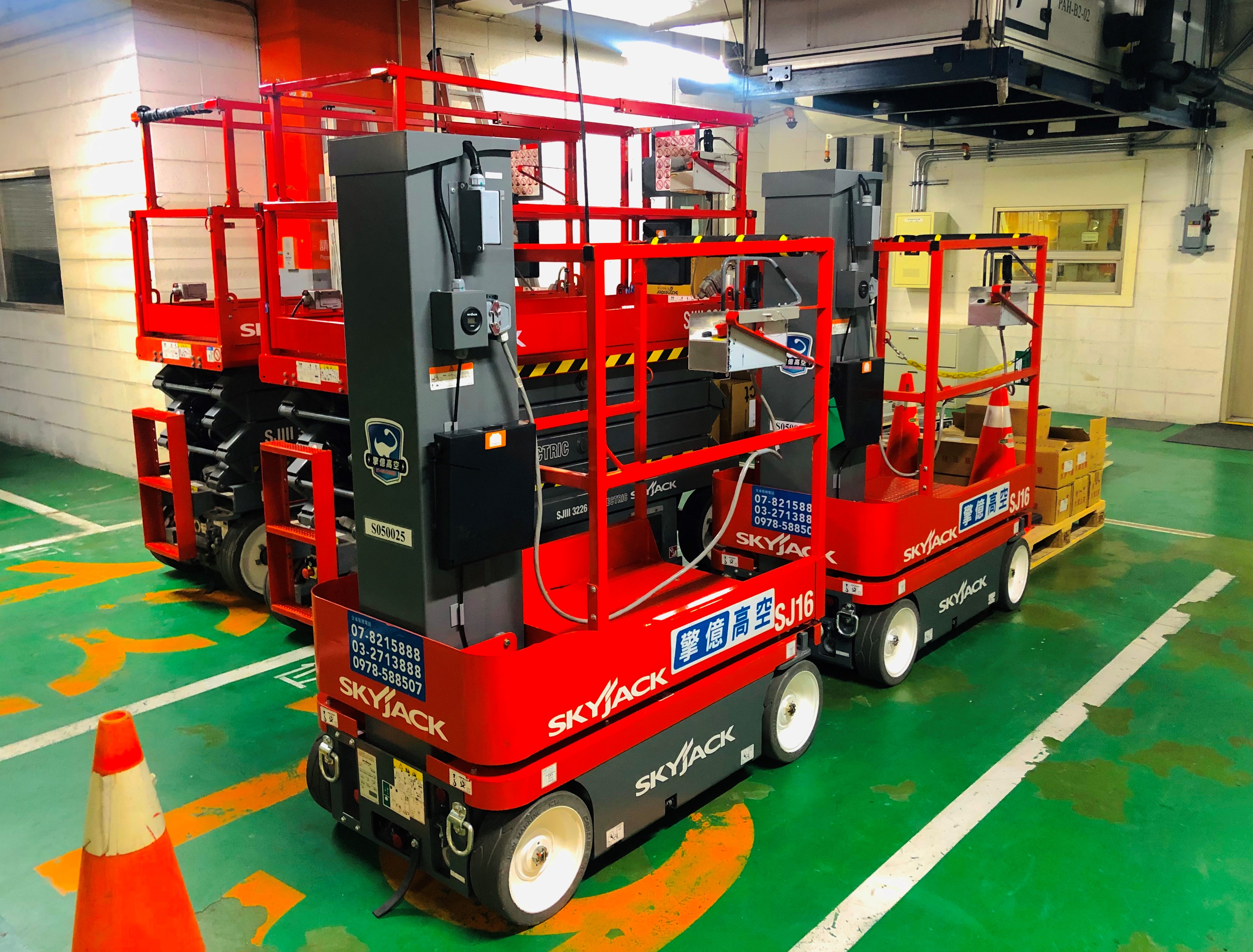 /sites/default/files/attachments/cms_news/skyjacks-taipei.jpg