Skyjack and Guelph Nighthawks Partner for a New Season of Giving
POSTED December 09, 2020
December 9, 2020; Guelph, Ontario – Linamar Corporation's (TSX:LNR) Skyjack division has been a proud supporter of Guelph-Wellington Women in Crisis for over five years running. This year, with many needs shifted due to the ongoing COVID-19 pandemic, Skyjack partnered with community supporter Guelph Nighthawks to generate even more donations for the local organization.
"We collaborate with GWWIC each year and go over the items that are in highest demand for their center," explains Malcolm Early, vice president of marketing at Skyjack. "There was an understandable shift this year towards gift cards and monetary donations in order to provide support in the safest and most efficient way due to COVID-19. We were happy to adapt to the request and, together with the Guelph Nighthawks, I think we'll be able to supply the same amount of support to GWWIC as in previous years."
The access industry leader understands that 2020 is a difficult year for a lot of families but, according to a report from Charity Intelligence, Canadians are putting necessities like food banks and women's shelters back at the forefront of this year's season of giving.
"Being a relatively new player in the Guelph community, we wanted to support an organization where donations, especially around this time of year, have such a large impact on the organization's day-to-day operations," says Cameron Kusch, president at Guelph Nighthawks. "We'd worked with Skyjack in the past for some of their team building events and knew they were a large supporter of local charities, so we reached out to see if there was a way we could collaborate on something for this holiday season."
This year GWWIC is requesting primarily gift card donations of any denomination. Gift cards from any grocery store, Walmart, Shoppers Drug Mart, and Canadian Tire in particular have the ability to go the longest way. A new online donation tool has been launched this year to help facilitate contactless giving. Those who wish to contribute a monetary donation will also receive a tax receipt via the online tool: https://donate.micharity.com/guelph-wellington-women-in-crisis/66080881/donate?campaign=95.
"Our community partners have done an amazing job at pivoting and accommodating our needs for this year," says Sly Castaldi, executive director at Guelph-Wellington Women in Crisis. "While we know some people will miss giving actual gifts or supplies, the majority has done a great job at understanding that our needs have changed, and we hope that the donations at the end of the year reflect that majority."
Gift card donations for this year's holiday fundraiser are being accepted until Monday December 21st, however online donations through Skyjack and Guelph Nighthawks fundraising link will continue until December 30th, 2020.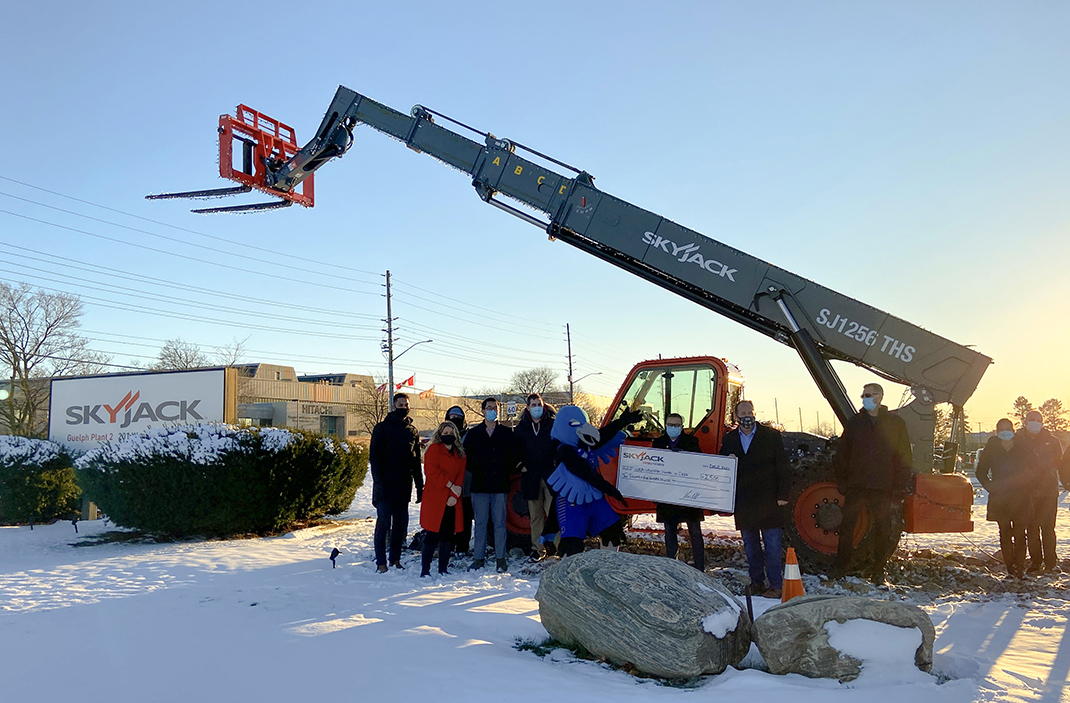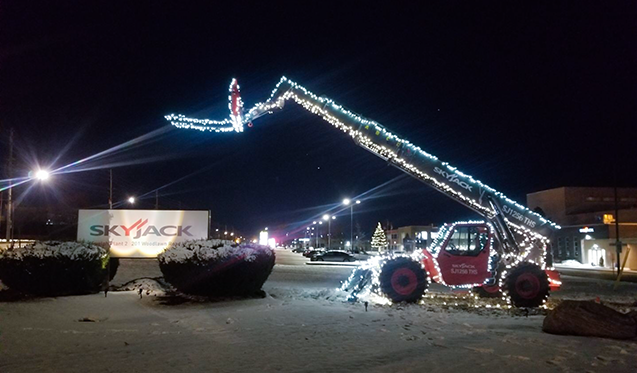 /sites/default/files/attachments/cms_news/skyjack-th-lighting-1_web.png