Lifesaving Award
POSTED January 15, 2018
Skyjack Employee Honored with Lifesaving Award
January 15, 2018; Guelph, Ontario – Linamar Corporation's (TSX:LNR) Skyjack division division is pleased to announce that one of their technical support veterans was presented with a Lifesaving Award from an Illinois Police Department last month. Dan Woodruff, service manager at Skyjack, has been volunteering with Midwest K-9 Emergency Response Team for 16 years. On December 2nd he and his two search dogs, Ringo and Roxie, helped the DuPage County Sheriff and Hanover Park Police Department save a 58-year-old woman's life.
"I'd like to thank Midwest K-9 and Dan Woodruff for their assistance in this matter. Dan is not a sworn police officer, he dedicated his own time to assist us on a Saturday night," Chief of Police Michael Menough, Hanover Park Police Department said, "we could not have done this without his assistance."
Officers from the police department and civilian search personnel were dispatched to help locate a woman with Alzheimer's who had been missing for several hours. As the temperatures dropped towards freezing, DuPage County Sheriff's bloodhound tracked the scent to an area near the Hanover Park community centre. When their search came up short, Woodruff and his search dogs were dispatched to aid the search. The missing woman was found partially submerged in the muddy creek and unable to free herself. Several police officers jumped in and were able to pull her out and place her in an ambulance that was waiting nearby.
The missing woman was found with a body temperature of 88 degrees, treated for hypothermia, and has since recovered from the incident. The Hanover Park Police Department and Mayor Rodney Craig recognized the officers, supervisors, and civilians like Dan Woodruff who persevered and helped save the life of this Hanover Park resident.
"I was very humbled to be presented with a Lifesaving Award from the Hanover Park Police, and I could not do this without the support of the Skyjack team," Woodruff says. "I'm so grateful to have the opportunity to volunteer and give back to the community."
Photo 1: Dan Woodruff and the Midland K-9 team in front of Skyjack's St.Charles IL office
Photo 2: Officers, supervisors, and civilians (including Dan Woodruff) waiting to receive the Department lifesaving Award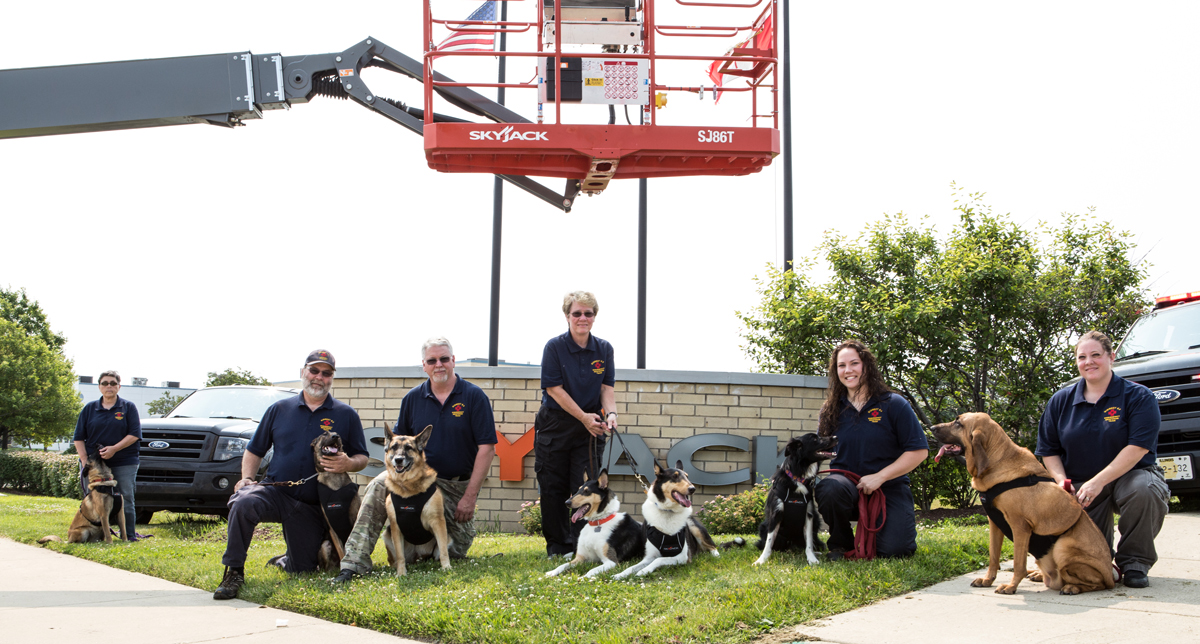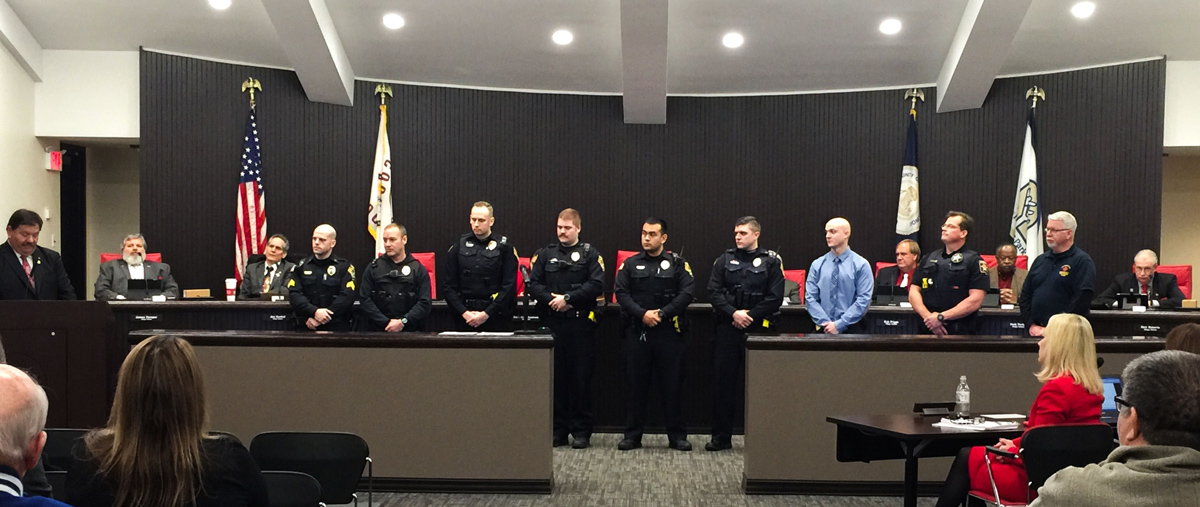 /sites/default/files/attachments/cms_news/18-007_life-saving-award-2.jpg