Skyjack's SJ9263 RT Bridges the Gap Between Niche Market and Core Classes
POSTED March 10, 2020
Linamar Corporation's (TSX:LNR) Skyjack division unveiled its highest reaching scissor lift to date, the SJ9263 RT.  The last installment of Skyjack's new range of full-size rough terrain scissor lifts, the SJ9263 RT, has a working height of 69' (21.03 m) and increases opportunities for rental companies with its ability to make work at six stories possible.
"Similar to the approach we took with our DC scissor lifts, we looked at what changes were mandated by standards, both ANSI in North America and Stage V in Europe, and dug a bit deeper to see how we could develop a whole new class for our customers," explains Corey Connolly, product manager at Skyjack. "Bringing a machine to the market with a working height of nearly 70 feet expands rental opportunities for our customers without them having to jump to a different product type or specialized class."
The new rough terrain scissor lift is rated for four people and boasts an impressive platform, which spans 23' 4"ft (7.12 m) with the dual extension deck option. It also shares common features with the rest of the full-size range including Skyjack's axle-based four-wheel drive, AXLDRIVE™, SMARTORQUE™ engine, pairing peak performance with low maintenance, and fully accessible service components.
"Right now market standards for full-size rough terrain scissors are the 30-50ft models we've offered for years," says Barry Greenaway, senior product manager at Skyjack. "If a rental company is looking to take a step up from there the next best option in North America is a boom, and in Europe is the specialized 90-120ft classes. We found a way to offer something that's a step between the two options."
With it being a brand new class for the leading scissor lift manufacturer, Skyjack's team ensured it took the time needed for additional testing and redesign prior to launch.
"We wanted to ensure this machine matches the rest of our product line in the sense that when it comes to market, it is a simple and reliable product," Connolly continues. "The market was stuck between what's always been offered, and niche products that come with higher acquisition costs, so we wanted to keep the design simple and at a price point that makes sense for our customers."
The SJ9263 RT is in its final stage of testing and will be in full production at Skyjack's Guelph, ON facility starting Q2 2020.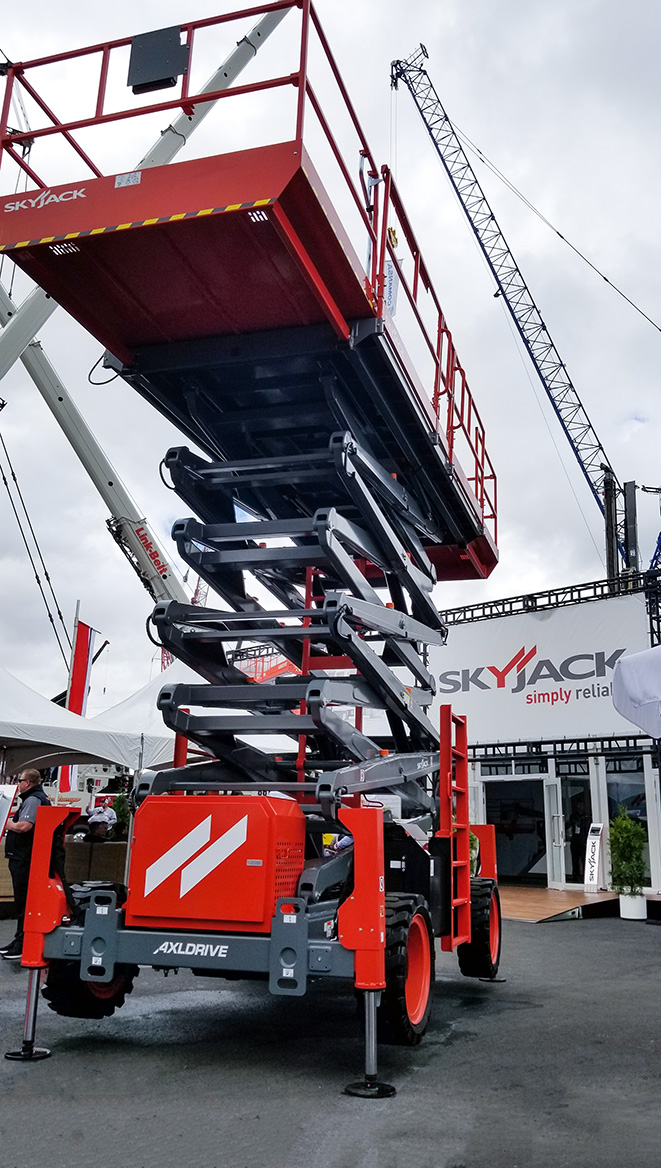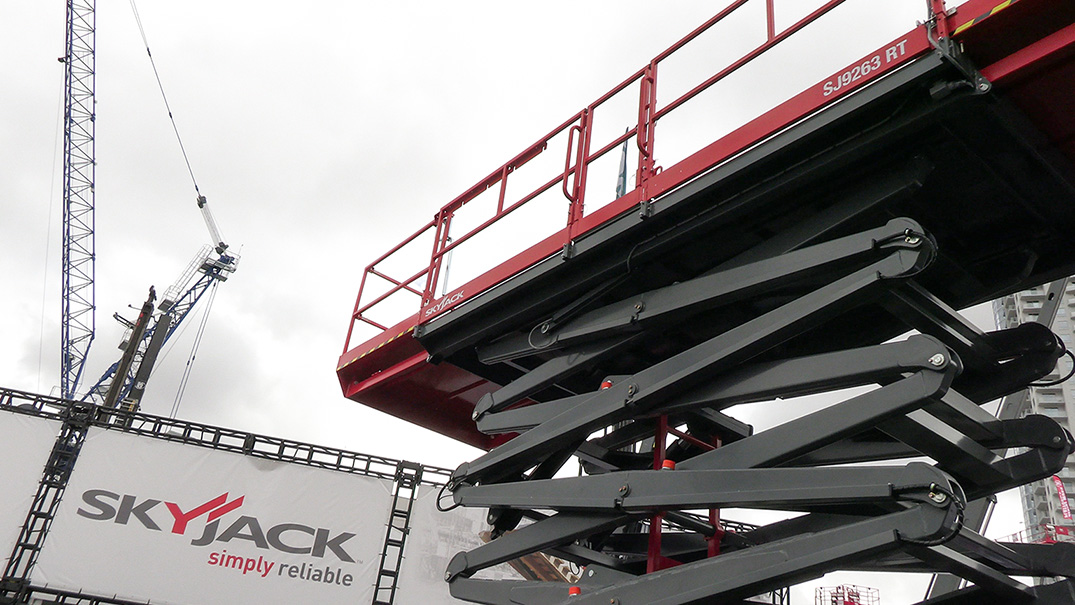 /sites/default/files/attachments/cms_news/20-011_sj9263-rt-web.jpg