Superior Gradeability
Skyjack rough terrain scissor lifts boast impressive platform capacities and industry-leading gradeability (up to 50%). With crossover symmetrical four-wheel drive, these machines deliver maximum torque to all wheels for superior all terrain performance.
SPEEDYREACH™
Skyjack's SJ63/85 AJ features a boom geometry that allows the operator to lower the main fly boom to ground level to restock on material or supplies, then return to full height at the original working position - without lowering the riser section. It can be quickly executed and there is no need for machine repositioning or having to remember the sequence of operations to get back to the original working position - thus, improving productivity.
SKYCODED™
A proven and reliable, relay-based control system, incorporating Skyjack's color coded and numbered wiring system, make our machines the easiest to trouble shoot and repair which means easier maintenance and lowered costs.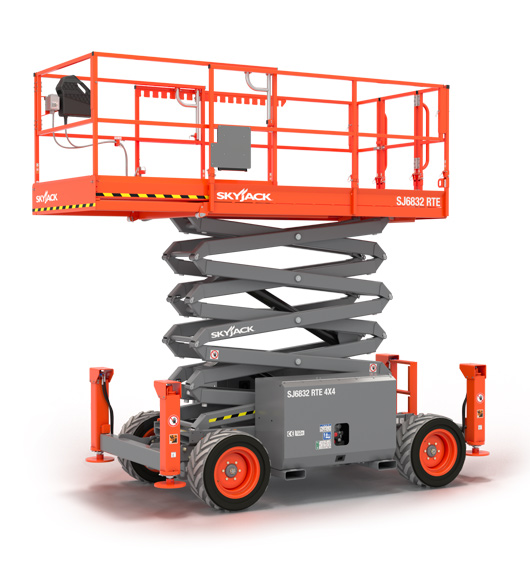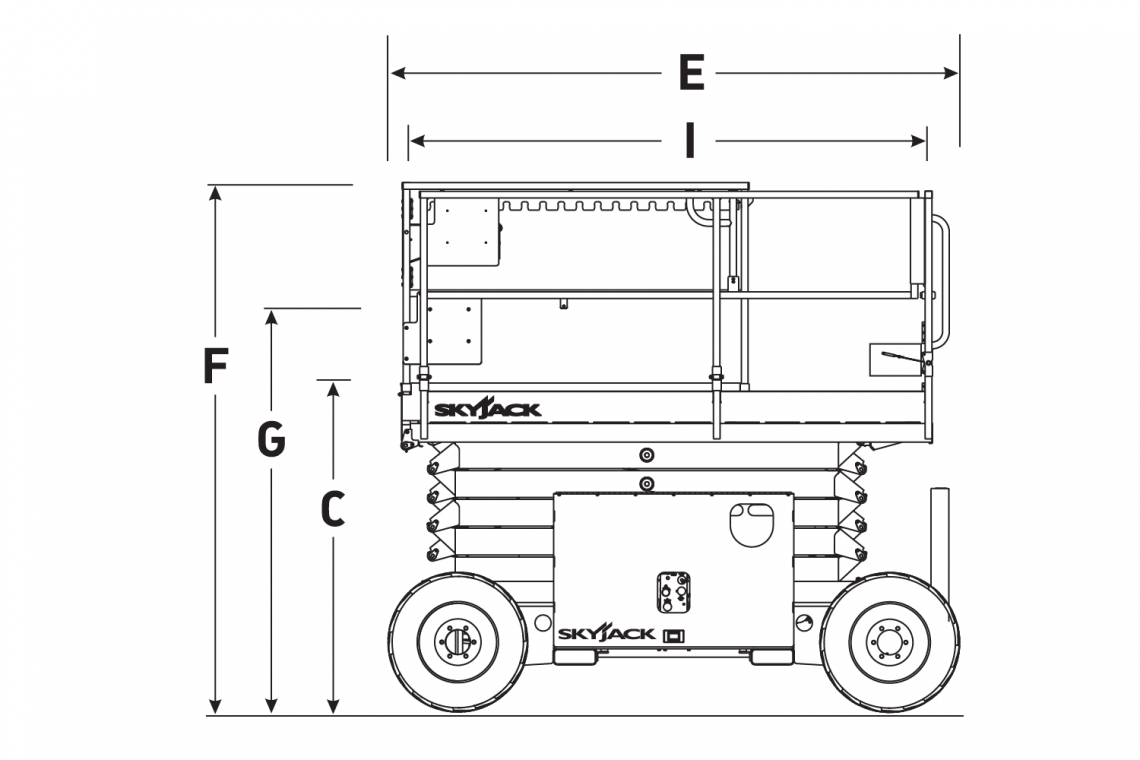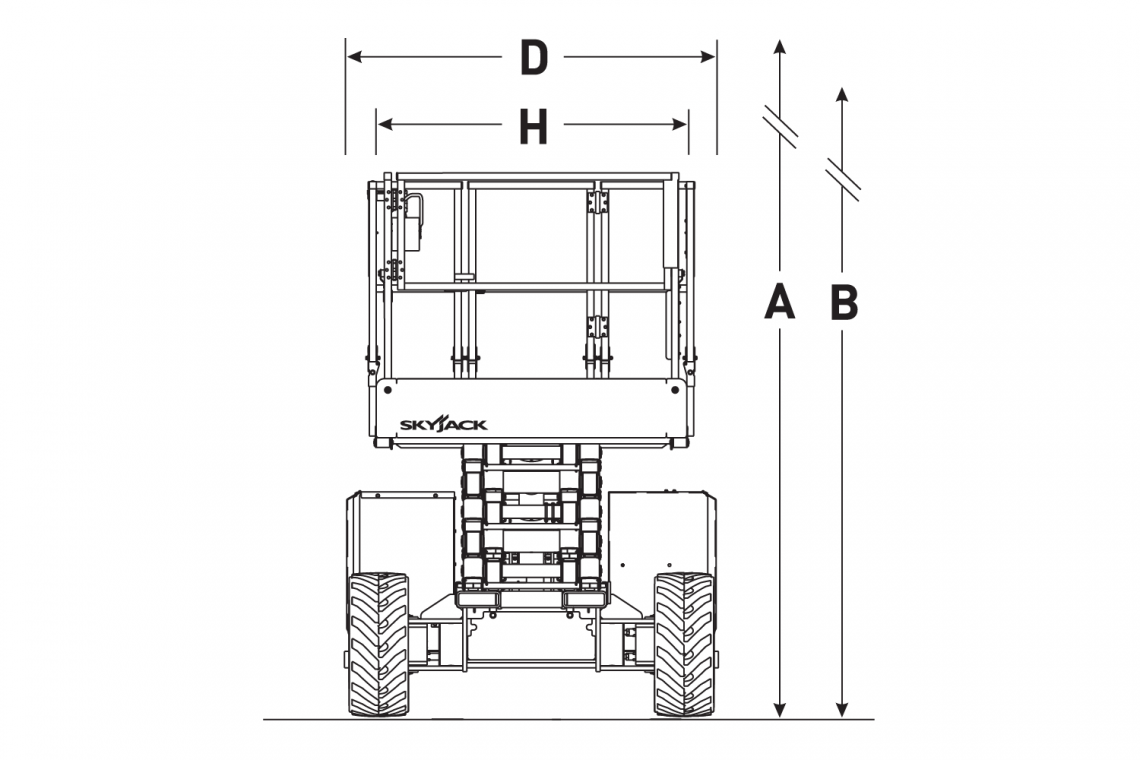 | | SJ6832 RTE | |
| --- | --- | --- |
| Work Height | 11.75 m | |
| Raised Platform Height | 9.75 m | |
| Lowered Platform Height | 1.37 m | |
| Overall Width | 1.72 m | |
| Overall Length | 2.72 m (*3.35 m) | |
| Stowed Height (Rails Up) | 2.51 m | |
| Stowed Height (Rails Down) | 1.75 m | |
| Platform Width (Inside Dimension) | 1.42 m | |
| Platform Length (Inside Dimension) | 2.44 m | |
| Extension Deck | 1.52 m | |
| Ground Clearance | 0.20 m | |
| Wheelbase | 2.04 m | |
| Weight | 4,026 kg | |
| Gradeability | 38% | |
| Turning Radius (Inside) | 1.52 m | |
| Turning Radius (Outside) | 3.96 m | |
| Lift Time (With Rated Load) | 39 sec | |
| Drive Speed (Stowed) | 4.0 km/h | |
| Drive Speed (Raised) | 0.6 km/h | |
| Maximum Drive Height | Full Height | |
| Capacity | 454 kg | |
| Maximum # of Persons | 4 | |
| Tire Type | Foam-filled NM | |