Insights to the Operator. At the Machine.
When it's Needed.

ELEVATE Live provides operators access to critical machine information, including the machine's current state of health, pre-use inspection guides, and familiarization materials through a simple QR code.
STOP SERVICE CALLS BEFORE THEY START
Putting this information into the operators' hands gives them more resources than ever before and reduces the workload for rental companies.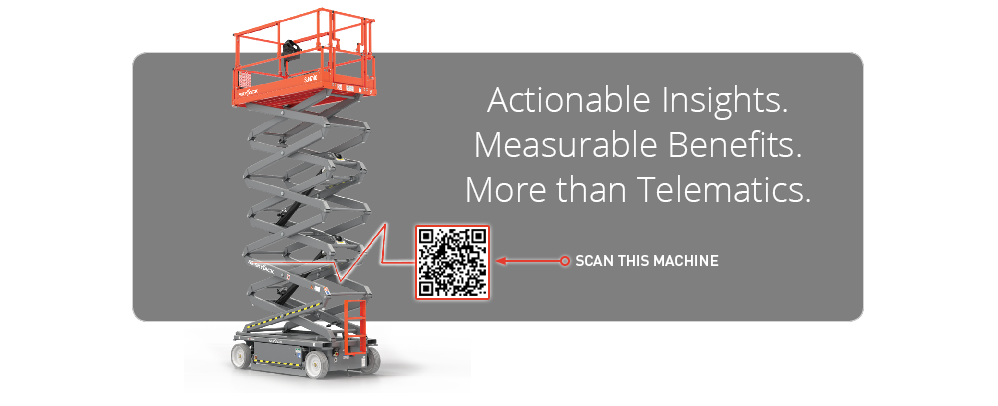 ELEVATE Live is available on all Skyjack equipment, whether or not ELEVATE telematics is installed. This technology promotes improved battery treatment and provides operators with the power to make even more informed and safe decisions on job sites.
BREAKING BARRIERS
ELEVATE Live breaks barriers for operator engagement as there's no app to download, no username or password to enter, and goes well beyond a standard product page or website.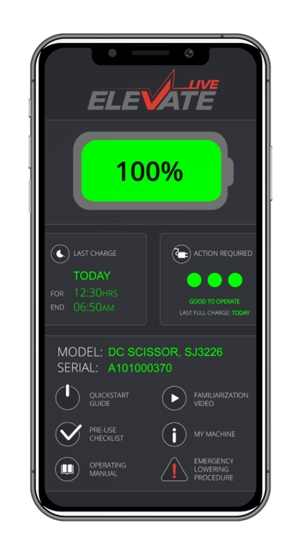 Machine specific,
real-time data
Providing operators live data on machine health has always been a difficult task due to the complexity of providing login credentials to all the personnel on an often changing job site. ELEVATE Live provides immediate access to that data for the operator right at the machine and without the burden of APP downloads or user accounts.
When a machine has ELEVATE telematics installed, the operator will see the machine's state of health including a simple percentage of battery life, last charge date, and recommended charging action. This information is made available through ELEVATE's new Battery Management System (BMS). On a combustion machine engine faults and daily usage metrics are displayed.

Beyond compliance
Skyjack included familiarization materials into ELEVATE Live as a way to help rental companies and operators meet their obligations under the new ANSI standards.
Contact your local Sales Representative for more information.